How to Distinguish Between a Pyramid Scheme and MLM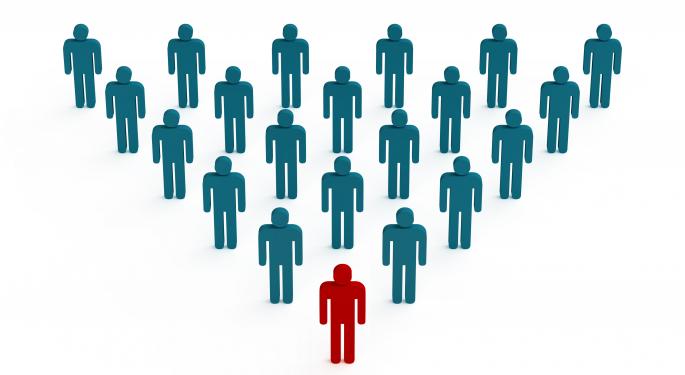 With all the news about Bill Ackman's claims that Herbalife (NYSE: HLF) is an illegal pyramid scheme and Icahn Enterprises' (NASDAQ: IEP) counter assertions that it is not, it's easy to get confused.
It helps to understand that the problem is not with the word "pyramid." Pyramid organizational structures are common. Any organization with someone at the top, managers below them, and more managers/workers below them is a pyramid. Pyramids, by themselves, are not illegal.
What's important is how the pyramid works.
Pyramid Scheme
A pyramid scheme happens if one person recruits other people who give the first person money and receive no value for that money -- except the opportunity to recruit other people below them who, in turn, give them money.
If all that happens is the exchange of money for the opportunity to recruit others to pay money, it is not a business. It is an illegal pyramid scheme.
Eventually the scheme fails when there are no more people to recruit. The last recruits who signed up lose their money because the pyramid collapses under its own weight. Without more people to recruit, the scheme comes to a halt.
Multi-Level Marketing (MLM) or Network Marketing
Legal multi-level marketing (MLM), sometimes called network marketing, involves being recruited in order to sell a product or service that actually has inherent value. As a recruit, you can make money by selling the product or service.
You may be encouraged to recruit others due to a structure that rewards your recruiting efforts when those below you sell products and you get a small part of the profit, but you are not required to do so.
The concept behind network marketing is a distribution model based mostly on word-of-mouth advertising. Recruits earn profit in return for selling products and, if they so choose, recruiting others, and receiving part of the profit generated by those they recruit.
How to Tell the Difference
The easiest way to identify an illegal pyramid scheme versus a legitimate MLM or network marketing opportunity is to determine if there is a legitimate product or service involved. If there is not, the answer is simple: This is an illegal pyramid scheme. Walk away and don't look back.
The problem occurs when a "scheme" is made to look like a legitimate network marketing opportunity. There may be a product or service. The problem is, you make little or no money from the sale of the product. Or, you only make money when selling the (probably worthless) product or service as part of recruiting new members into your organization.
Evaluating the Opportunity
Even after you have determined that the business you are considering is legitimate that doesn't mean it's a good fit for you. When considering any new business opportunity, do your due diligence.
The Bureau of Consumer Protection suggests the following:
What is it Selling?
Are similar products on the market?
Is the product priced competitively?
Is it safe?
Learn About the Company
How long has it been in business?
Does it have a positive reputation for customer satisfaction?
What do bloggers have to say about the company?
Has the company been sued for deceptive practices?
Evaluate the Agreement
What is the compensation structure?
What will your involvement cost you and what will you get for your investment?
How much money can you reasonably expect to make?
Can You Get a Refund?
What is the refund policy?
Are there restrictions that would make it difficult for you to get your money back?
Consider whether this plan is for you.
Are you comfortable selling products to the public?
How much time will you need to devote to the business?
Posted-In: Herbalife Icahn EnterprisesNews General Best of Benzinga
View Comments and Join the Discussion!