What Does Apple Have Planned for Today's Shareholder Meeting?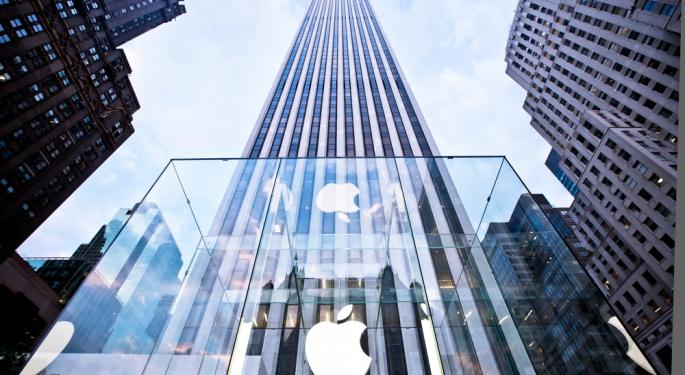 All eyes will be on Apple (NASDAQ: AAPL) at 9:00 a.m. PST (12:00 p.m. EST) when the company meets with shareholders.
Unlike a traditional Apple event, the company is not expected to announce any new products. While there have been rumors of a watch and other new products (along with a few complaints that the info was leaked on purpose), Apple does not typically use its shareholder meetings to unveil new products.
This is no longer the empire that Steve Jobs built, however. Apple has slowly transformed into the Tim Cook Corporation, a successful establishment that makes great products but may head in a different direction.
Apple does not have any other upcoming events that it is publicly speaking about, which could provide the firm with a reason to mention -- or merely tease -- a future product. While the company was once known for its secrecy, today's Apple (the one that sold 47.8 million iPhones last quarter) seems to be much more interested in hyping future product releases.
A new product could also steer investors away from the controversy involving hedge fund manager David Einhorn, who sued Apple earlier this month. Einhorn, who runs Greenlight Capital, asked the a New York City court to stop the Mac maker from collecting shareholder votes for a proposal that would limit the company's ability to issue preferred stock.
The hedge fund manager won his motion, prompting a U.S. judge to block the vote.
AllThingsD's John Paczkowski expects the event to be a "snoozer" -- at least until the concluding Q&A session. "There we might see a bit of action," he wrote.
Meanwhile, Forbes' Connie Guglielmo said that she thinks the focus will be on Apple's stockpiles of cash, which currently stands at $137.1 billion.
In January, Benzinga's Matthew Kanterman outlined the five tech companies that Apple can afford to acquire. They include Visa (NYSE: V), which is valued at $106 billion, and Cisco (NASDAQ: CSCO), which is valued at $112 billion.
Both investors and consumers want Apple to put that money to good use, but their views vary on how it should be spent. Investors would love to see greater dividends; consumers would prefer that the firm invests in new product development.
Apple has enough money to do both, but while it has been receptive to investors' desires (announcing both a dividend and a major buyback last year), the company has not openly discussed its R&D plans. This differs greatly from the strategies employed by Google (NASDAQ: GOOG) and Microsoft (NASDAQ: MSFT), both of which frequently discuss their concepts and future product releases.
Follow me @LouisBedigianBZ
Posted-In: Apple Cisco GoogleNews Rumors Events Success Stories Tech Best of Benzinga
View Comments and Join the Discussion!