Credit Reporting Agencies You Didn't Know Existed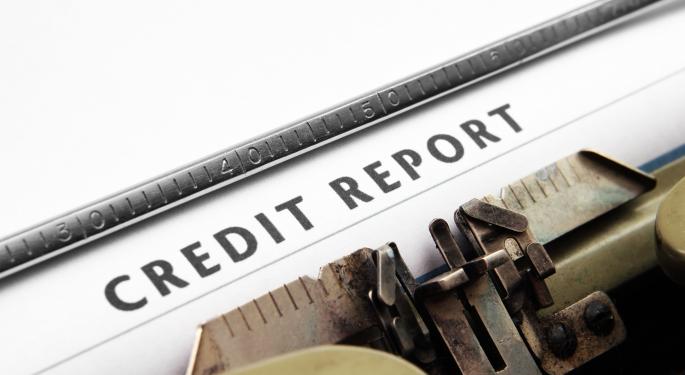 You know about the three main credit bureaus – the ones responsible for spitting out data that qualifies you (or doesn't) for a car loan, a new house or even a job.
They are Equifax (NYSE: EFX), TransUnion and Experian along with the Fair Isaac Corporation (NYSE: FICO), originator of that number (your FICO score) that determines your entire financial life.
But, did you know that Equifax, TransUnion, Experian and FICO are not the only credit reporting agencies in existence? The Consumer Financial Protection Bureau says there are at least 40.
These agencies, like the four listed above, sell the data they compile to insurance companies, health insurers, potential employers, even banks. Some agencies also provide information to utilities, including cable and apartment complexes seeking to find out if you have a history of not paying rent – or of trashing apartments.
Here are a few financial reporting agencies you may not know about.
Intellicorp is a background screener. It provides data on your criminal background for anyone who requests it. If you have had arrests or have put in jail time – other than minor traffic stops, of course – you may want to check your Intellicorp file and work to make corrections, if necessary. You can request a report for free.
National Consumer Telecom and Utilities Exchange maintains payment and account history, reported by telecommunication, pay TV and utility service providers that are members of NCTUE. NCTUE does not collect deposits. It simply provides information that helps utilities decide on, among other things, the deposit amount. Contact NCTUE to receive a copy of your report.
Tenant Data Services pre-screens potential renters, mostly for apartments. It tracks payment history as well as personal suitability as a potential resident. Tenant Data Services reports can also include history of damages, evictions, lease violations, noise complaints, skips, even unauthorized Pets.
Tenant Data will let you view the contents of your tenant history file at no charge if you have been declined for residency within the past 60 days, based on tenant history information provided by Tenant Data Services, Inc.
Insurance Information Exchange provides motor vehicle records to insurance professionals and employers. A report from this company could come into play if you were buying auto insurance or applying for a job in which driving was a significant part of employment.
iiX falls under the Fair Credit Reporting Act (FCRA) and the Driver's Privacy Protection Act (DPPA), as well as many state-specific requirements. Contact iiX for a copy of your report if it was a basis for denial of insurance or a job.
Early Warning Services is a screening service for banks, credit unions, and card issuers. The goal is fraud prevention and preventing identify theft. One of Early Warning's services, for example, is real-time verification at point-of-sale. This means you can be screened while checking out. Early Warning asks consumers with questions to call (800) 325-7775 for assistance in obtaining a copy of their report.
Milliman IntelliScript provides insurance companies with applicants' prescription histories to "aid in medical underwriting." In other words, to make sure you didn't leave out any meds on that health insurance application you just filled out.
Information is gathered in compliance with all relevant provisions of the Health Insurance Portability and Accountability Act (HIPAA). The website provides contact information for consumers who wish to see a copy of their report.
Posted-In: Equifax Experien fair isaac TransUnionNews General Best of Benzinga
View Comments and Join the Discussion!