Martha Stewart, Macy's, JC Penney Go to Court – the Retail Wars Are On!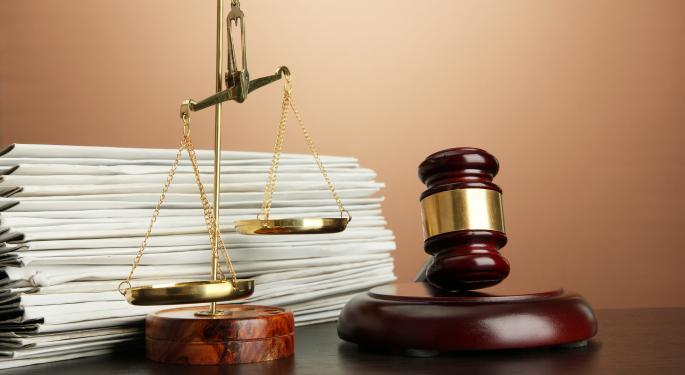 It all started with a phone call.
As reported by Bloomberg, Macy's (NYSE: M) CEO, Terry Lundgren testified in court Monday that in December 2011 he received a phone call from Martha Stewart of Martha Stewart Living Omnimedia (NYSE: MSO) who told him about her company's deal to sell products at J.C. Penney Co. (NYSE: JCP) stores.
Lundberg said that when Stewart told him the agreement would be "good for Macy's," he replied, "This conversation is over" and hung up.
Macy's, which has carried Martha Stewart-branded home goods since 2007, sued her company in New York State Supreme Court, saying it had the exclusive right to sell goods in certain categories including bedding and cookware. Cincinnati-based Macy's also sued Plano, Texas-based J.C. Penney about three months later.
The two lawsuits, filed in New York State Supreme Court are being handled together in a non-jury trial by Justice Jeffrey K. Oing. Stewart's testimony has been postponed until next week because of a scheduling conflict. J.C. Penney CEO Ron Johnson will take the stand March 1.
The courtroom battle is over interpretation of a clause in MSO's contract with Macy's that permits Stewart to sell her products in her own stores. MSO and JCP are defining the Martha Stewart Store, located inside J.C. Penney's stores as a boutique and therefore, fully compliant with the "separate store" clause in the contract.
Macy's, of course, sees things differently. According to The Associated Press, Macy's CEO, Lundgren argues that a typical definition of a store is that it has a parking lot or is part of a mall.
The principal issue, then, seems to be the location of the "store." Marketplace.org quotes Dave Reibstein of the Wharton School as saying, "If it was located next to JC Penney that would be fine. This just so happened that it's located within JC Penney."
Kevin Keller, professor of marketing at Dartmouth, says J.C. Penney has a lot at stake in this case. "They've invested in this. This is something they see as part of their strategy going forward and clearly want this to happen," says Keller.
As is frequently the case in retail wars, a number of charges and countercharges tend to muddy the waters.
Lawyers for Macy's have argued that J.C. Penney is trying to "reap the rewards" of its work with the Martha Stewart brand. MSO has accused Macy's of breach of contract, saying the retailer stocked and priced Martha Stewart products in a way that favors private-label brands.
Meanwhile, J.C. Penney and Johnson, who in December 2011 acquired a 17 percent stake in Martha Stewart Living for $38.5 million, are hoping for a favorable resolution as the chain seeks to revive sales with new mini-stores dedicated to Martha Stewart and other brands.
In early trading Tuesday Martha Stewart living was selling for $3.05, up 1.33 percent or $0.04. J.C. Penney was down $0.09 or 0.42 percent at $21.42. Macy's was trading at $40.00 up $1.48 or 3.84 percent.
Posted-In: jc penney Macys Martha Stewart Living OmnimediaNews Contracts Legal Management Events Best of Benzinga
View Comments and Join the Discussion!