Amazon is Building a House of Comedies to Take on Netflix's "House of Cards"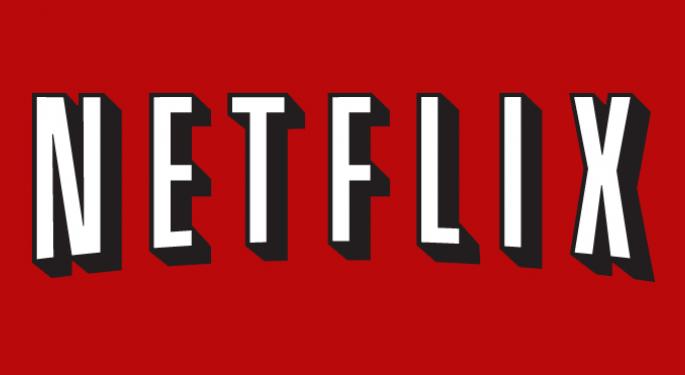 Netflix (NASDAQ: NFLX) spent a significant amount of money to produce the first season of House of Cards, the company's first original series. Several reports estimate that the company spent as much as $50 million on the first 13 episodes. The next season is believed to be just as expensive.
Unlike other TV shows, Netflix does not plan to release the ratings for House of Cards. In a letter to investors, co-founder and CEO Reed Hastings explained why.
"Linear channels must aggregate a large audience at a given time of day and hope the show programmed will actually attract enough viewers despite this constraint," he wrote. "With Netflix, members can enjoy a show anytime, and over time, we can effectively put the right show in front of members based on their viewing habits. Thus we can spend less on marketing while generating higher viewership.
"For linear TV, the fixed number of prime-time slots mean that only shows that hit it big and fast survive, thus requiring an extensive and expensive pilot system to keep on deck potential replacement shows. In contrast, Internet TV is an environment where smaller or quirkier shows can prosper because they can find a big enough audience over time. In baseball terms, linear TV only scores with home runs. We score with home runs too, but also with singles, doubles and triples."
Procera (a real-time analytics company) found that, on one unnamed broadband network, 11 percent of Netflix subscribers watched at least one episode of House of Cards. On another unnamed broadband network, the company found that two percent watched one episode on the Saturday following House of Cards' debut.
Only 1.3 percent of those subscribers tuned in for a second episode, indicating a drop of more than 30 percent. This is common among new TV pilots, particularly those that receive a ton of media attention. A one-time decline should not be enough to hinder a show's long-term success. However, continuous declines will likely lead to cancellation.
Reed is right in his belief that "smaller or quirkier shows can prosper" online. However, House of Cards is anything but small. Even if it cost half of what is currently being estimated, Netflix still spent an enormous amount of money to produce the new series.
Amazon (NASDAQ: AMZN) is taking a different approach. Instead of paying top dollar for top talent, the company launched a small studio to lure newcomers and existing Hollywood talent. The company pays $10,000 to option a series for its development slate. If the series goes into production, Amazon will pay $55,000 to its creator and up to five percent of net merchandising receipts from toy and T-shirt licensing. The produced series will then be distributed via Amazon Instant Video.
Amazon will surely spend more than $65,000 to produce a new series. However, it seems unlikely that any of the greenlit sitcom pilots will cost $50 million.
Follow me @LouisBedigianBZ
Posted-In: Amazon House of Cards NetflixNews Rumors Success Stories Tech General Best of Benzinga
View Comments and Join the Discussion!