Insiders at Graphic Packaging Are Dumping Shares: Should You?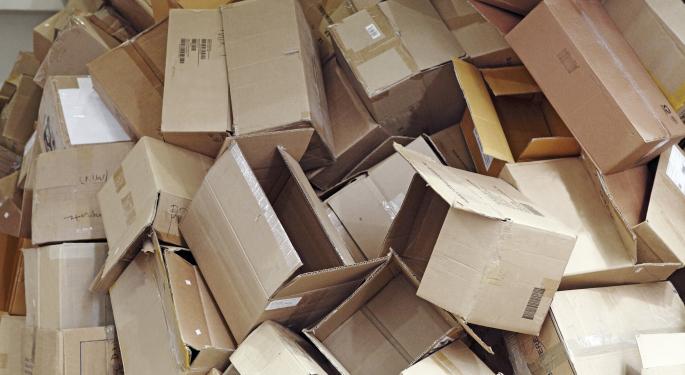 It is a well known and academically supported theory that when insiders at a company begin selling shares, it creates a bearish signal for the stock. Well, if the theory holds, then shares of Graphic Packaging Holding Co. (NYSE: GPK) could be due for some serious weakness.
For Graphic Packaging, the recent sales are but the latest in a string of insider sales... and yet the stock price keeps going up. For those who do not know, Graphic Packaging is an integrated provider of folding cartons for frozen and non-frozen food and beverage products.
Astonishingly, in the last six months, insiders have sold a whopping 48.59 million shares vs. purchases of just 400 thousand shares. The net sales approximately 48.2 million shares represent about 31.1 percent of the 155 million shares currently floating in the market.
Here is a list of some of the notable insiders that have sold in the past eight months and the amount of shares they have sold:
<il>Harold Logan Jr., a Director at the company, sold 15,000 shares at $7.53.

The Grover C Coors Trust sold 8,874,608 shares at an average price of $5.96 per share.

TPG Capital sold 39,300,311 shares at an average price of $6.02 per share.

Joseph Yost, Senior Vice President of Supply Chain, sold 43,882 shares at an average price of $6.85 per share.</il>
Graphic Packaging shares are trading about $0.35 below the 52-week high of $7.55 set one week ago. The slide of 4.6 percent over the past week has coincided with a broad market sell-off, however the news also closely followed the company's bond rating being upgraded by Moody's to Baa2 from Baa3. Normally, a ratings upgrade would send the stock higher, not lower, implying that something else is at work.
In fact, the day after the rating upgrade, a Friday, one insider sold 400,000 shares. The next trading day, this past Monday, insiders sold 15,000 shares but these were offset by another insider redeeming 400,000 shares from stock options.
Noticeably, also, is the volume of the stock on an intraday basis. If one looks at the stock chart over the past month with volume broken down into half hours, it can be seen that huge volume spikes occurred in the last half hour of trading. On January 31, 708 thousand shares traded hands in the last half hour while the average half-hourly turn-over is a mere 97 thousand shares.
Between the insider selling and the large, end of day volume spikes, one can only raise questions about who knows what at this company because it is truly apparent that someone, or someones, know something.
Posted-In: Insider TransactionsNews Short Ideas Management Insider Trades Intraday Update Markets Trading Ideas Best of Benzinga
View Comments and Join the Discussion!