Five Things Xbox 720 Needs to Defeat PlayStation 4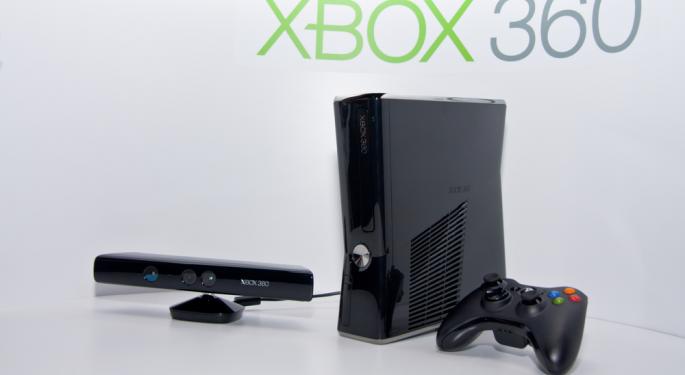 Now that Sony (NYSE: SNE) jumped the gun and unveiled PlayStation 4 ahead of the Electronic Entertainment Expo, all eyes are turning to Microsoft (NASDAQ: MSFT) to see what the company will do next.
As of this writing, the Windows maker is rumored to be developing everything from a handheld Xbox to a VR (virtual reality) living room experience. A new version of Kinect is expected to be a big part of the company's plans.
Microsoft has not said exactly when it will reveal its next game console, but many speculate that it will debut this June at E3 2013.
In order to ensure that the console has a spectacular launch, Microsoft should make sure that the next Xbox contains the following:
Launch Games on Par With the Original Xbox
According to VGChartz, 24.6 million people purchased the original Xbox. While Xbox 360 had the luxury of launching in 2005 (one year before Wii and PlayStation 3 arrived), the original Xbox came out a year after the hugely successful PlayStation 2. It also shipped days apart from GameCube.
Thus, few consumers realize (or remember) how great the Xbox was at launch. From Halo (the game that finally dethroned GoldenEye 007) and Project Gotham Racing to Fuzion Frenzy (an underrated party game) and Dead or Alive 3, Xbox featured several attractive games. Oddworld: Munch's Oddysee proved to be a disappointment, but it was still worth playing. The same cannot be said for most of the titles that have accompanied other consoles at launch.
If Microsoft wants to take down PlayStation 4 this fall, it needs to have a lineup that is on par or better than the original Xbox.
Compelling Gimmicks That Actually Work
No one likes a gimmick -- unless it is so freaking awesome that you cannot live without it. Enter IllumiRoom, a proof-of-life concept system from Microsoft Research.
According to researchers at the company, IllumiRoom "uses a Kinect for Windows camera and a projector to blur the lines between on-screen content and the environment we live in allowing us to combine our virtual and physical worlds."
The Kinect/projector combo allows Microsoft to change the appearance of a room, induce "apparent motion" and extend the field of view beyond the display. It is able to do this by capturing the appearance and geometry of a room, which allow the software to "adapt the projected visuals in real-time without any need to custom pre-process the graphics."
Microsoft insists that the effects in the video were captured live and are not the result of any special effects added in post production.
Could this be used to sell the Xbox 720? One of Benzinga's own developers said it best: "I don't buy gimmicks. But I'd buy that."
144 (Or More) Development Studios
Right now, Sony (NYSE: SNE) can brag that it has 143 development studios working on games for PlayStation 4.
Microsoft does not need to come out and say that there are 144 studios working on Xbox 720. If it did, however, the company would have another bragging point against Sony. It would also indicate that Xbox 720 will have the strongest third-party support of any console this generation.
A Revolutionary Controller and/or a Brilliant Kinect 2.0
Sony is bringing a fresh controller and a new PlayStation Eye camera to PlayStation 4. It may also use a new version of the PS Move controller, though it is possible that the console will simply use the existing device in more creative ways.
Nintendo's (OTC: NTDOY) latest console, Wii U, also features an all-new gamepad.
Thus, Microsoft needs to do one of two things: A) introduce a great, new controller that will take Xbox to the next level, or B) refine Kinect and turn it into a seamless, hardcore gaming peripheral.
Maintain the Xbox 360 Pricing Strategy
All signs indicate that Sony will not charge $600 for PlayStation 4. In fact, the company is expected to keep it in the $350 to $500 range for all models.
If Microsoft maintains the pricing structure of Xbox 360, the new console should come in two packages -- one for $300 and another for $400. This would make it extremely competitive with Wii U and likely undercut the price of the most expensive version of PlayStation 4.
Follow me @LouisBedigianBZ
Posted-In: Microsoft PlayStation 4 SonyNews Rumors Success Stories Tech General Best of Benzinga
View Comments and Join the Discussion!