New Soft Drinks Coming in 2013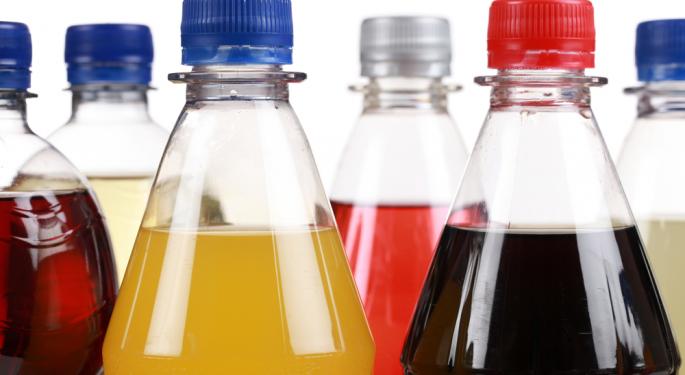 With all the different soft drinks out there, it's hard to see what other successful ideas major companies can come up with. Still, several are planned for 2013.
Red Bull flavored variants
After sticking with it's signature flavor for years, for the first time, Red Bull is releasing three new flavors: cranberry, lime, and blueberry, known as Red-, Silver-, and Blue Editions, respectively. The Red Bull Editions will launch nationally in March as single 8.4 oz. cans.
According to Neilsen data, energy drinks are the second-largest beverage category in convenience stores. 2.4 billion cans of energy drinks were sold in the U.S. last year; about 4,500 cans sold per minute. Although it has been the subject of serious health scrutiny, the beverage category continues to grow.
Monster Energy planning new products and packaging
Monster (NASDAQ: MNST) plans to release Monster Energy Ultra Pink, a zero-calorie and zero-sugar product, much like Monster Energy Zero Ultra. This product is packaged in a bright pink can, a probable attempt by Monster to reach out to new female consumers. They may be trying to follow the success 5-Hour Energy had with it's Pink Lemonade flavor.
Monster will also be launching Protein Monster, a non-carbonated line of energy drinks formulated with protein. It will be packaged in 15.5 oz. cans and come in three varieties.
In addition to new flavors, the company will also be releasing a new 12-pack of 8 oz. cans dubbed Monster minis. The smaller sized cans will come in four varieties: Monster Energy, Monster Absolute Zero, Monster Rehab, and Monster Lo-Carb. It will be released in the first quarter of 2013.
Mountain Dew Kickstart
PepsiCo (NYSE: PEP) aims to provide an alternative to the usual caffeinated morning beverages by introducing Kickstart: A breakfast drink with 5 percent juice and Vitamins B and C, along with an extra jolt of caffeine.
The company says that Kickstart isn't an energy drink; it still has far less caffeine than drinks like Monster and Red Bull and none of the mysterious ingredients that have raised concerns among lawmakers and consumer advocates. But this drink could give the company side-door access to the fast-growing energy drink market without getting mixed up in the controversies.
Johnson City Gold
Another new product of PepsiCo is Johnson City Gold, a Mountain Dew and malt-flavored soda. It launched last August in select Kroger (NYSE: KR) stores across the Midwest and is now going through a campaign for fans to rename and redesign the packaging for the second batch to be released in 2013.
Coca-Cola Dasani Drops
Coca-Cola's (NYSE: KO) newest drink goes beyond the status quo and will only require a squirt or two to flavor water, allowing a new and refreshing way to quench your thirst.
Dasani Drops, first introduced in October 2012, can be squeezed into water for some on-the-spot fruity flavor. Although they weren't the first to introduce flavor drops, Coca-Cola sees big potential for growth. Kraft Food came out with MiO in March of last year and many have been following their lead.
The drops come in small, portable containers that can easily be tucked into a purse or even back pocket. People can decide how much or how little they want to put into their water, and then put the Dasani Drop away to be used later.
SodaStream Sodacaps, Night Spirits and energy drinks
Sodacaps are provided as single-serve, disposable capsules to simplify home soda making. The quality of each drink will now be far more consistent, when before there were complaints from SodaStream (NASDAQ: SODA) users about uneven distribution of syrup in its beverages.
At the end of 2012, SodaStream released Night Spirits mocktails; mixed drinks such as Mojitos and Cosmopolitans to which alcohol can be added.
It is also implementing energy drinks to its consumable offerings. Where most energy drinks cost $3 or $4 a can, with SodaStream, you can make a 12 oz. bottle for just 20 cents.
View Comments and Join the Discussion!
Posted-In: News General Best of Benzinga