Apple's Success Threatened by $4 Billion Industry Loss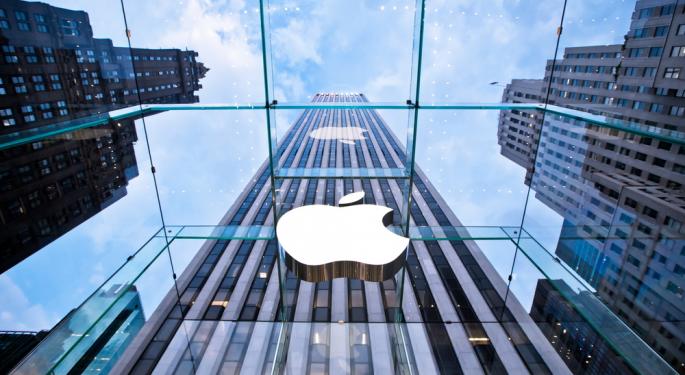 Apple (NASDAQ: AAPL) has been taking a beating with investors. The stock has plummeted more than 31 percent since September 4, 2012.
During the fall period, Apple also sold 47.8 million iPhones and nearly 23 million iPads. This year the company announced that it had sold its 120 millionth tablet, as well as its 25 billionth song on iTunes.
If the share price was the only thing Apple had to worry about, its future would be very bright. Unfortunately, the company's future could be jeopardized by overall market conditions that are out of its control.
According to The NPD Group, the U.S. consumer technology industry declined two percent in overall sales last year. This led to a decline of more than $2 billion, bringing the industry's revenue down to $143 billion.
NPD detailed the top five technology firms in the chart below, which shows that Apple products accounted for a significant portion of the year's revenue.

Regardless of the success of any one company, there is no denying that consumer technology is experiencing a downward trend. The industry has lost $4 billion since 2010.
"While sales fell in consumer technology for the second consecutive year, there was an uptick in Q4 which is cause for optimism," Stephen Baker, VP of industry analysis at NPD, said in a company release. "After struggles with declining categories, and increasingly saturated markets over the last few years, fourth quarter's results may be the first sign that even as a mature industry consumer technology can grow again, albeit with a very different dynamic than in previous growth spurts."
Tablets represented an important part of that growth. The touchable slates enjoyed revenue growth of 42 percent last year. This is slower than the rate experienced in 2011 (at which time tablet revenue rose 135 percent), but it is still significant.

Even if tablet sales continue to rise in 2013, tablet revenue might have peaked with the success of the 10-inch tablet. Now that Apple's iPad Mini, Google's (NASDAQ: GOOG) Nexus 7 and Amazon's (NASDAQ: AMZN) Kindle Fire are beginning to steal the spotlight, manufacturers might have to accept weaker profit margins.
According to NPD, Best Buy (NYSE: BBY), Walmart (NYSE: WMT), Apple, Amazon, and Staples (NASDAQ: SPLS) were the top retailers, while Apple, Samsung, HP, Sony, and Dell were the top five brands. Those brands accounted for 45 percent of sales -- up from 42 percent in 2011.
The most interesting detail of all, however, may be that flat-panel TVs -- which are largely believed to be a dying market -- helped account for 53 percent of sales in 2012. TVs were joined by notebooks, smartphones, tablets and desktop computers. Of those devices, there is only one Apple does not yet manufacture.
Follow me @LouisBedigianBZ
Posted-In: Apple iPad iPhone NPD GroupNews Success Stories Tech Best of Benzinga
View Comments and Join the Discussion!