JC Penney Drops on Downgrade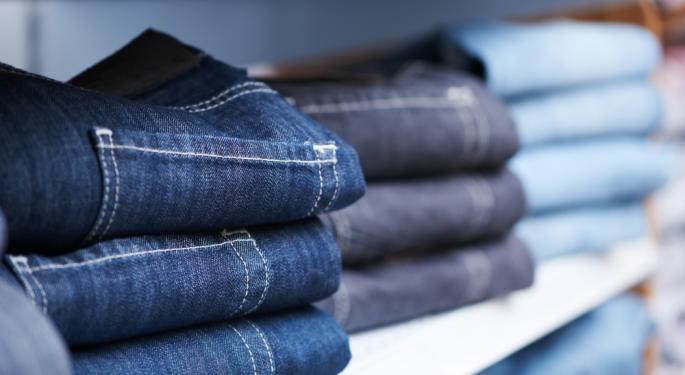 J.C. Penney (NYSE: JCP) has seen a moderate drop on Friday in the aftermath of a downgrade by Gilford Securities.
The Plano, Texas-based department store chain was downgraded from Hold to Sell, with Gilford analyst Bernard Sosnick noting that "risks have multiplied and resurgence in 2013 looks less likely."
Of particular concern to Sosnick is the company's high expense ratio. Sosnick notes JC Penney's goal of being a price leader seems to be a "mission impossible", given the firm's elevated expenses. He concludes that the high expense ratio will make it impossible to sustain a low-price policy, barring the unlikely event of a rapid sales increase.
Also, Sosnick claims that J.C. Penney's sales have declined 36 percent since 2010, resulting in an expense ratio of around 34 percent. At this rate, says Sosnick, the company must reduce store staffing - a move that would undermine its intention to provide superior sales service.
Additionally, Sosnick questions the competency of CEO Ron Johnson, stating "we believe damage done to Penney by Johnson's maneuvers is beginning to appear irreparable."
Sosnick goes on to question the firms standing on cash, stating "Johnson said during a TV interview that cash would be over $1bn, without use of short-term debt. That amount would be paltry when cash balances are usually at a post-Christmas peak. If property sales boosted cash and depleted the jewels Johnson inherited, JCP will be more dependent on generating cash to avoid falling though thin ice."
Finally, he questions CFO Ken Hannah's assertion that the company will roll out new shops without using its bank line of credit. Yet, on Tuesday, JC Penney amended its bank credit facility to increase its borrowing capacity to $1.85 billion. The firm says it made the move to enhance its liquidity and provide "additional financial flexibility to support its transformation initiatives." In regards to the move, Sosnick concludes "We think the announcement highlights a potential need for loans as a backstop in the event of a further erosion of cash."
Market Reaction
J.C. Penney has hovered in the high teens to low $20s since late November of 2012. At present, the stock continues to sit in this range.
Yet, the downgrade appears to have caused a modest downslide for the department store giant. J.C. Penney is down a bit over two percent on Friday.
Posted-In: News Downgrades Analyst Ratings Movers Best of Benzinga
View Comments and Join the Discussion!