How to Avoid a Carnival-Like Catastrophe when Cruising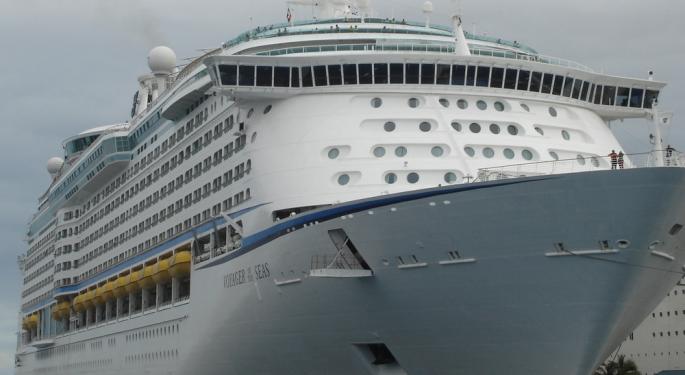 After the recent horror-filled experiences of passengers on Carnival's (NYSE: CCL) Triumph, spending five days without power in the Gulf of Mexico, dealing with raw sewage, long waits for food, and other discomforts, would be cruise passengers might well ask, "Am I next?"
You know how to shop for the best bargain, how to find the best ships for singles or mature couples. You know which line offers the best entertainment for kids. As recent news stories warn us, however, being safe on the seas is also a concern.
Unfortunately, there is no fail-safe way to avoid an unforeseen calamity aboard a cruise ship. Accidents happen. The good news is that they don't happen often. As any cruise company brochure will happily tell you, cruising is, generally speaking, one of the safest ways to travel.
There are, however, steps you can take to be proactive about safety before buying that ticket and setting sail.
When it comes to how the ship is maintained, Winknews in Fort Lauderdale spoke with Commander Buddy Reams with the U.S. Coast Guard who said, "There are a lot of different layers when it comes to safety of these ships because obviously the risk is high and we have a lot of lives on board."
Commander Reams suggested that checking the safety and sanitation record of the ship you are thinking about taking is a good place to start. You can go here and check out the record for any cruise ship.
Another source for information is the CDC's Vessel Sanitation Program. Ship reports are available here.
Meanwhile, when it comes to overall safety aboard ship, NBC reported that Terry Riley, Ph.D., author of the book Travel Can Be Murder, offers the following cruise line travel tips (in addition to the ones listed above):
Keep your guard up People on vacation, especially on a cruise ship, tend to take on a "Disneyland" type of attitude and assume everyone is friendly, honest, and trustworthy. Be just as wary as you would in any big city. This includes the crew.
Use the ship's safe Start by leaving expensive jewelry and watches at home. Keep most of your cash, return tickets, passports, and other valuables locked up.
Watch what you eat and how much you drink Whatever your diet issues are at home – they will exist aboard ship. Despite the temptation, don't overindulge with food or beverage. Be adventurous, but prudent.
Watch the gambling First, gambling is not free. Make a gambling budget, just as you do on land and stick to it. If you win big, request an escort. And, head for that aforementioned ship's safe.
Report anything out of the ordinary This can apply to behavior or conditions aboard ship. It is the crew's job to make sure everything is working properly but if you smell smoke or see something that doesn't look right, report it right away.
Follow all safety guidelines including staying out of areas of the ship where passengers are not allowed. Read safety brochures and be attentive when safety instructions are given.
Finally, if you want to read "in-depth" about your cruising rights, check out the full text of H.R. 3360 (111th): Cruise Vessel Security and Safety Act of 2010. This law, signed by the President in 2010, spells out safety and security requirements aboard cruise vessels and, while not exactly "light reading," does offer important protection to passengers.
Chances are your cruise will be fun and uneventful but as with all things, a little advance preparation goes a long way.
Posted-In: Carnival Cruise LinesNews Events General Best of Benzinga
View Comments and Join the Discussion!