Apple Officially Loses iPhone Trademark in Brazil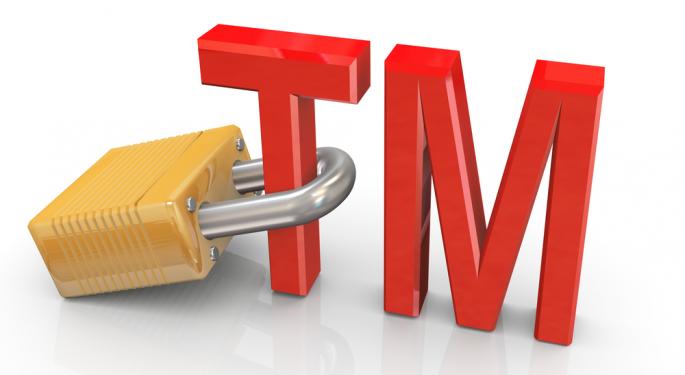 Apple's (NASDAQ: AAPL) global expansion has hit the ultimate snag: the company can no longer use the iPhone name without the risk of being sued.
Brazil's trademark regulator, which was expected to announce that another firm owned the iPhone name, has now made its ruling. According to CNN, Gradiente Eletronica SA -- a Brazil-based consumer electronics manufacturer -- has been granted ownership of the popular trademark.
Unlike Apple's last trademark battle (which involved an iPad dispute in China and cost the firm $60 million), Gradiente Eletronica registered the "iphone" name (without capitalization of the "P") seven years before Apple's first smartphone was released. Now that the Brazilian company has been granted ownership of the trademark, Apple must stop using it or risk being sued.
Gradiente Eletronica will hold exclusive rights to the trademark through 2018, providing the company with a five-year lead to build up its own "iphone" brand. Apple's only recourse is to file an appeal.
Globally, Apple has spent billions crafting a very specific image of the iPhone. By allowing another company to sell a device with that name, Brazilian regulators could cause a number of problems for Apple.
Gradiente Eletronica may be innocent in its attempt to sell an "iphone." After all, the company registered the trademark 13 years ago. Apple may wonder why the firm waited so long to launch its first device (Gradiente Eletronica claims a multi-year restructuring forced the company to delay the product), which was released last year. Regardless, now that Gradiente Eletronica officially owns the name, it can choose to do whatever it wants.
Apple would be wise to remember this when it goes back into court. The company is very fond of how the legal system allows it to stock up on patents and use them against its competitors with or without building a single product. However, when similar rules work against its trademark plans, Apple lawyers are not nearly as happy.
Like it or not, Apple will probably have to settle with Gradiente Eletronica if it wants to legally use the "iphone" (or "iPhone") name in Brazil. Knowing how important that name is to Apple's global expansion, Gradiente Eletronica can probably get away with charging any price it desires.
Follow me @LouisBedigianBZ
View Comments and Join the Discussion!
Posted-In: Apple Gradiente Eletronica iPhoneNews Legal Tech Best of Benzinga