Finmeccanica CEO Arrested in Italy, Shares Tumble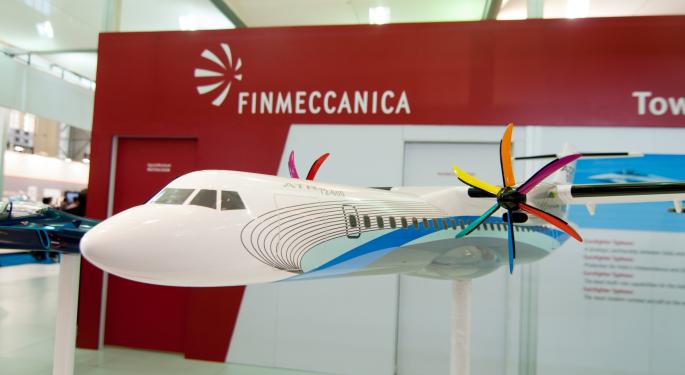 Giuseppe Orsi, Chief Executive Officer of Finmeccanica, the large Italian defense contractor, was arrested overnight in Italy on charges that he and his company bribed Indian officials to win defense contracts. Finmeccanica shares fell as much as 14 percent after being halted in Milan on the news release.
Orsi and Bruno Spagnolini, the head of the AgustaWestland U.S. helicopter unit, were both arrested on charges of bribery in relation to the sale of defense goods to India. Orsi has denied the charges and the investigation continues in Italy. The Milan offices of Italy's biggest defense company, Orsi's house and premises of AgustaWestland in Italy were searched.
Orsi has been undertaking a large downsizing undertaking at the company, its biggest revamp in a decade. Orsi is under pressure to deliver $1.3 billion in asset sales to reduce about $5.4 billion in debt. The company had been hoping to close on the sale of its Ansaldo Energia business before the Italian elections begin on February 24.
It is now unclear whether the Board of Directors will be able to approve these asset sales with the plan's lead proponent now under arrest. The Board was set to meet on February 21 to discuss these asset sales. Standard & Poor's cut Finmeccanica's debt rating below investment grade last month over concern that asset sales would not sufficiently improve capital levels.
Authorities are investigation alleged illegal payments tied to the sale of 12 EH101 helicopters to India, which the company has strongly denied. The probe follows at least two other corruption investigations involving the Rome-based defense contractor including one that led former Chairman Pier Francesco Guarguaglini resigned after a probe targeted him that led to criminal charges against his wife, who also ran a Finmeccanica unit.
"There is an issue with the governance of Finmeccanica at the moment and we will deal with it," Italian Prime Minister Mario Monti said today on state-owned RAI television. The government did not offer any further comment since the investigation is ongoing.
Finmeccanica shares fell as much as 14 percent after being halted in Milan but rallied slightly to 4.358 euros per share, or a loss of over eight percent. Other industrial stocks in Italy fell in tandem, including Fiat (OTC: FIATY) and Pirelli.
Posted-In: News Asset Sales Legal Management Events Global Hot Pre-Market Outlook Best of Benzinga
View Comments and Join the Discussion!