Maker's Mark Waters Down Bourbon, Keeps Price the Same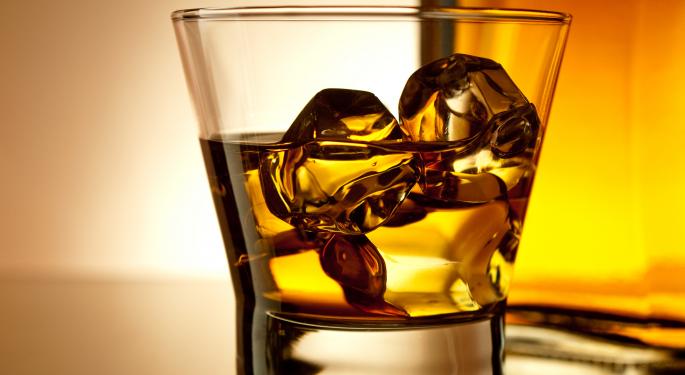 Over the weekend, Maker's Mark announced to distributors in an email its parents company's plans to reduce the alcohol content of the bourbon whiskey from 45% to 42%. The spirit, manufactured by Beam Inc. (NYSE: BEAM), would stay the same in price.

The move comes as a response to internationally skyrocketing demand for bourbon, Maker's Mark in particular. The overwhelming demand has strained the supply.

Now some would ask, why wouldn't Maker's Mark just raise the price of its product? Slate's Matt Yglesias has the answer.

While a three percent change in alcohol will have a slight change on the spirit's flavor, Beam is counting on the fact that most consumers won't notice much of a difference. And if they do, they can turn to one of the other Beam Inc. bourbon options, including Jim Beam, Knob Creek, Basil Hayden's or Booker's.

Yglesias expands on Beam Inc.'s probable reasoning:

In the context of an overall growing bourbon market, the point isn't just to sell any one brand of bourbon, it's to manage all the brands simultaneously. Beam's different bourbons compete with nonconsumption of bourbon, but they also compete with each other. Raising Maker's Mark prices would have spillover consequences for the price of other bourbons in the portfolio, while if some customers are alienated by the steps taken to keep Maker's prices low they may simply upshift to Basil Hayden's or Booker's.
Follow Alex Biles on Twitter at @disorderorder
Posted-In: News Events Economics General Best of Benzinga
View Comments and Join the Discussion!