Delta's Next Big Thing: Copy Southwest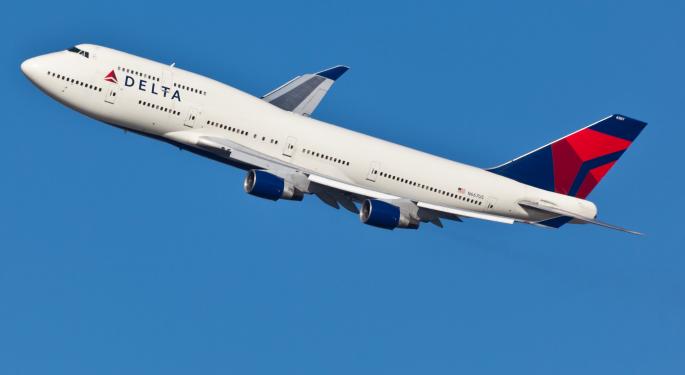 Southwest Airlines (NYSE: LUV) is known for being the best airline in terms of efficiency and image with its customers.
The discount airline profits from its ability to turn planes around as quickly as possible and also because of its brand image with its loyal customers. However, Delta Air Lines (NYSE: DAL) may be in the process of rolling out a new process, taken directly right out of Southwest's playbook.
This morning, when boarding a flight for New York from Detroit, the gate attendant announced that our flight was set to experiment with a new boarding procedure that Delta is testing. Delta, in what appears to be hopes to reduce the amount of time it takes to board planes, created a new system to replace the age-old process of customers forming a mob in front of the gate.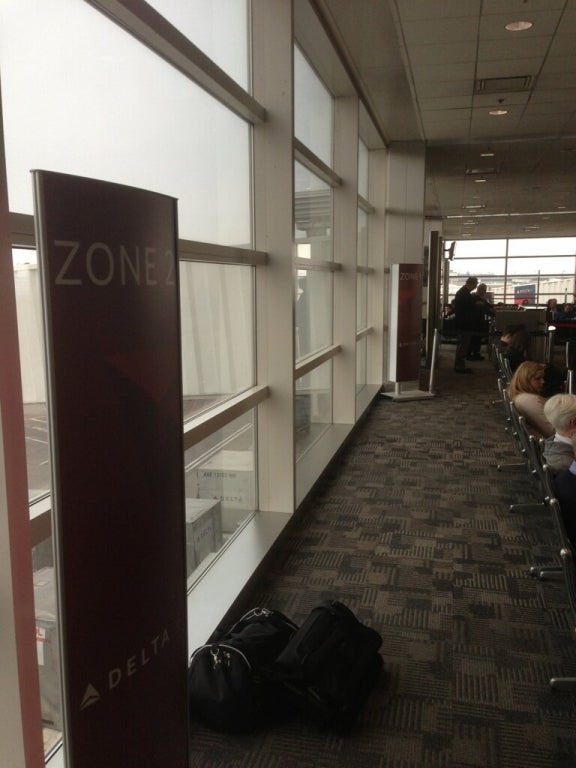 As shown in the picture, Delta is experimenting with having passengers group themselves based on their boarding group in a much more organized manner. With confidence, it can be said that the process was much smoother and faster than any other time with this airline. The new boarding process is at least to thank for this.
For Delta, and any airline for that matter, every minute spent on the ground is lost revenue and is costly. If Delta can cut turnaround times even by the smallest of margins, it could mean millions, if not billions, in dollars in cost savings over time. This would be enormous for the company and for shareholders, as margins would expand, free cash flow to shareholders could grow and earnings would improve.
The new method of boarding is similar to the one employed by Southwest. On Southwest, passengers receive a boarding number and line up according to those numbers before boarding. Then, they board and choose seats based on when they board. The process allows Southwest to seamlessly and quickly board all passengers and minimize turnaround times.
For Delta, passengers still have a pre-chosen seat before boarding the plane, however organizing the passengers by boarding zone before a mass crowd forms around the gate can allow for a smoother boarding process. This small change could boost the company's image with its customers, create more brand loyalty, cut costs, and in the end, boost earnings. This simple, small change could be the next big thing for Delta.
Posted-In: Delta AirlinesNews Rumors Previews Management Intraday Update Markets Trading Ideas Best of Benzinga
View Comments and Join the Discussion!