Five Reasons Why Netflix Still Needs DVDs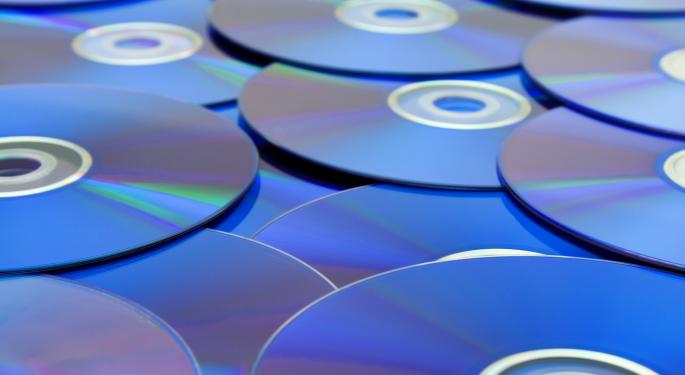 Early Wednesday morning, Benzinga wrote about the challenges that Netflix (NASDAQ: NFLX) will face now that the U.S. Postal Service plans to end its Saturday deliver service.
This decision could force Netflix -- which uses the Postal Service to mail DVDs to subscribers -- to seek out other, more expensive shipping services, such as FedEx (NYSE: FDX) or UPS (NYSE: UPS).
For better or worse, Netflix might need to endure the added expense just to keep the firm going. While the company is likely to experience significant gains when the streaming deals with DreamWorks (NASDAQ: DWA) and Disney (NYSE: DIS) go into effect, Netflix cannot afford to abandon its DVD business right now.
Here's why.
DVDs Margins Trump Streaming Margins
Netflix's margins on DVDs are much better than the margins for streaming video.
DVDs Are Less Expensive Than Streaming
DVDs are also less expensive than streaming. The company's full-year cash flow statement shows that the firm spent $2.5 billion on "additions to streaming content library" last year. The firm spent $2.3 billion on these additions in 2011 versus only $406 million 2010.
Comparatively, the "acquisitions of DVD content library" accounted for only $48 million of Netflix's cash flow activities in 2012, $85 million in 2011 and $123.9 million in 2010.
DVD Deals Are Rock-Solid
DVD content deals are all but permanent -- streaming deals are not. Netflix can offer virtually any old film it wants through the mail. Nothing (except a rare agreement) will prevent this from happening.
However, when Netflix streams movies, it is often for a limited time only. This prevents consumers from simply subscribing to Netflix instead of buying DVDs. This is what Hollywood studios want, and it is one of many important reasons why Netflix may never get the rights to stream every film for an unlimited period.
The Costs Are Too High
While co-founder and CEO Reed Hastings would love to dump DVDs for a stronger streaming platform, the company cannot afford to do it yet. It would be much too expensive.
Netflix would need to spend billions to be able to stream just a small portion of the movies it currently offers on DVD. The bandwidth, storage space, licensing agreements, etc., would be through the roof. Netflix is not prepared for that.
Cable Companies Are Too Powerful
Last but not least, it is important to remember that cable companies and movie studios are heavily linked.
Comcast (NASDAQ: CMCSA), for example, owns NBCUniversal. In the years following Comcast's acquisition of NBC, Hulu users have noticed that old seasons of 30 Rock, Parks & Recreation and other shows are no longer available to stream through the service.
They are still available on Netflix, which may have had a stronger agreement in place. Without Netflix, however, consumers must subscribe to Xfinity Streampix to watch old seasons or purchase the DVDs.
Comcast could choose to prevent Netflix from receiving select or all NBC content in the future in an effort to strengthen its own online streaming platform. Those restrictions would not apply to DVD rentals, however.
Follow me @LouisBedigianBZ
Posted-In: NetflixNews Success Stories Tech Best of Benzinga
View Comments and Join the Discussion!