Hewlett-Packard Disses Dell Deal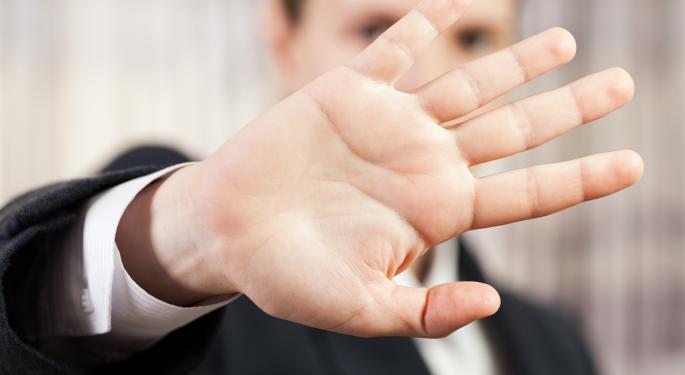 Hewlett-Packard (NYSE: HPQ) is attempting to poach Dell's (NASDAQ: DELL) business at a weak moment for the Texas-based PC-maker which announced a massive LBO on Tuesday that will take it off the public markets.
While the strategy is understandable, the statement released by Hewlett-Packard in the wake of the Michael Dell-led buyout is a case of the kettle calling the pot black.
Hewlett-Packard's official statement read, "Dell has a very tough road ahead. The company faces an extended period of uncertainty and transition that will not be good for its customers. And with a significant debt load, Dell's ability to invest in new products and services will be extremely limited. Leveraged buyouts tend to leave existing customers and innovation at the curb. We believe Dell's customers will now be eager to explore alternatives, and Hewlett-Packard plans to take full advantage of that opportunity."
Even if we did take Hewlett-Packard's pessimism at face value, the reality is that there are a laundry list of reasons that companies would not want to work with Hewlett-Packard itself. Many of the issues that face Dell are also the problems that plague Hewlett-Packard.
Certainly, HP also faces a continued period of uncertainty and transition on top of the years of uncertainty that investors have already had to endure.
Also, Hewlett-Packard has not exactly been at the forefront of the innovation curb, or it wouldn't find itself in its current predicament. The stock is down more than 42 percent over the last year and shares have plunged nearly 63 percent in the last 5 years.
Since former CEO Mark Hurd was forced out of the company in August 2010, Hewlett-Packard has been in virtual free-fall.
In the wake of Hurd's dismissal, the company has been plagued by operating problems and plenty of boardroom drama. Hurd's replacement Leo Apotheker lasted roughly 10 months in the hot-seat at Hewlett-Packard, with the stock plunging 40 percent under his watch.
In a disastrous move, HP acquired British software firm Autonomy for more than $11 billion in cash under Apotheker.
Subsequently, in November 2012, the company released a bombshell, saying that it was forced to write down Autonomy's value by $8.8 billion, saying that it had been duped in the deal. The company said that Autonomy had engaged in accounting fraud and had misrepresented its history and its future prospects.
Poor due diligence under Apotheker was partially to blame for the costly mistake, but a Deloitte audit did not turn up any problems at the time of the deal. Apotheker was subsequently dismissed on September 22, 2011 but picked up $13 million for his time. The current CEO is former e-Bay (NASDAQ: EBAY) head Meg Whitman.
In 2012, Hewlett-Packard saw its business continue to deteriorate, with falling revenue and margins, resulting in a loss for the fiscal year.
The technology trends that are eroding Hewlett-Packard's business are the same trends which are behind the Dell LBO. Michael Dell clearly felt that going private, where his company could turnaround its business away from the glare of the public markets, was the best thing for Dell.
Both Hewlett-Packard and Dell have been squeezed by a declining PC business in recent years and are attempting to turn themselves into full-service technology and enterprise service providers more in the mold of IBM (NYSE: IBM). Over the last year DELL is down around 24 percent and the stock has shed almost 34 percent in the last five years.
On Tuesday, the company struck a deal with its founder and other parties to go private in a complex and massive leveraged-buyout at $13.65 per share. The transaction, valued at $24.4 billion, did not come as a surprise. There had been numerous reports of a forthcoming deal and negotiations had been taking place for weeks.
Under the terms of the deal, Michael Dell in partnership with private equity firm Silver Lake will take the company private. Financing for the buyout, which is the biggest since the financial crisis, will come from a consortium, including Microsoft (NASDAQ: MSFT).
The tech giant kicked in a $2 billion loan and additional debt financing was provided by BofA Merrill Lynch, Barclays, Credit Suisse and RBC Capital Markets.
Michael Dell said in a statement that "We can deliver immediate value to stockholders, while we continue the execution of our long-term strategy and focus on delivering best-in-class solutions to our customers as a private enterprise. Dell has made solid progress executing this strategy over the past four years, but we recognize that it will still take more time, investment and patience, and I believe our efforts will be better supported by partnering with Silver Lake in our shared vision."
Although Hewlett-Packard basically took the buyout news as a reason to gloat, it really shouldn't be. Dell certainly would not be going private if everything was rosy in its business and the problems facing Dell are the same ones facing Hewlett Packard.
The news also makes it clear that Michael Dell is not going to approach the ongoing deterioration at his company with the old "head in the sand" routine. In recent years, the same cannot be said for Hewlett-Packard.
Posted-In: News Movers & Shakers Management M&A Events Global Intraday Update Markets Best of Benzinga
View Comments and Join the Discussion!