Can Microsoft's Xbox 720 Withstand an Early Assault from Sony's PlayStation 4?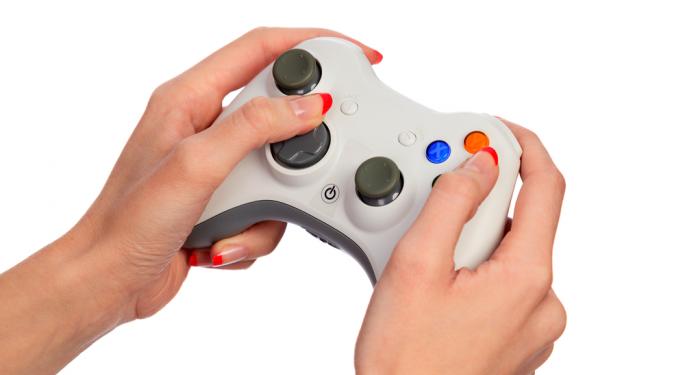 Microsoft (NASDAQ: MSFT) is expected to unveil its third game machine at the Electronic Entertainment Expo (E3) this June. While many had hoped that this announcement would be accompanied by a similar unveiling from Sony (NYSE: SNE), company execs have all but denied that PlayStation 4's release is imminent.
That may have been a ploy to distract consumers (and its competitors), however, as Sony is scheduled to host a major event on February 20. The event is designed to reveal the future of Sony's PlayStation "business" -- consoles, games, services, anything. Critics and consumers are hoping this will lead to the first formal announcement regarding PlayStation 4.
If Sony's next console turns out to be the focus of the event, it would be the first time since 2000 that Sony has made a move before Microsoft. The Windows maker surprised the world in 2005 when it unveiled and released the Xbox 360 a mere four years after the original Xbox. Another year passed before PlayStation 3, Sony's last console, went on sale.
By making an announcement in February -- four months before E3 and weeks before the pre-show hype typically begins -- Sony could send shockwaves through the entire industry.
However, if the current rumors are true, Sony's console may not be all that different from what is currently available. While it should be vastly more powerful, the controller is expected to mirror the design of Wii U's touch screen gamepad.
This would be the second time that Sony followed Nintendo's (OTC: NTDOY) lead. In 2009 the PlayStation maker unveiled PS Move, a motion controller that was very similar to the remote released with the original Wii in 2006.
Sony has been conducting various experiments with virtual reality, but none of the rumors suggest that this technology will accompany PlayStation 4. Thus, Sony's next console could be a clone of the last.
Depending on what consumers think of PlayStation 3, that may not be a bad thing. PlayStation 2 was largely a clone of its predecessor -- the only difference was that it had a superior processor, better graphics and a greater number of triple-A games.
Consumers were very pleased with the results. Since its release 13 years ago, PlayStation 2 has sold 153 million units worldwide. PSone, its predecessor, topped out at 104 million.
Both PlayStation 2 and PSone shipped one year before their competitors -- GameCube (shipped in 2001; sold 21 million units), the original Xbox (shipped in 2001; sold 24 million units) and Nintendo 64 (shipped in 1996; sold nearly 33 million units).
Comparatively, PlayStation 3 has currently sold 72 million units -- just two million behind Xbox 360, which was available for a full year before Sony shipped its last console. If Sony were to come to market first this time (or launch at the same time as Xbox 720), it could eliminate any advantage Microsoft stands to gain.
However, the biggest challenge that Sony may face has yet to be revealed. Right now, all rumors indicate that Microsoft is going to expand on its Kinect concept with improved functionality and entirely new features. If those features -- whatever they may be -- resonate with consumers, it could turn Xbox 720 into the next Wii.
While sales have slowed down significantly, Wii proved to be the most successful console of the last generation, selling 98.8 million units -- nearly 30 million more than its competitors.
Fortunately, Sony and Microsoft will not have to worry about Nintendo this time around.
Follow me @LouisBedigianBZ
Posted-In: Microsoft Nintendo PlayStation 4 SonyNews Rumors Success Stories Tech Best of Benzinga
View Comments and Join the Discussion!