Barron's Recap (2/2/12): Record High Dow in Sight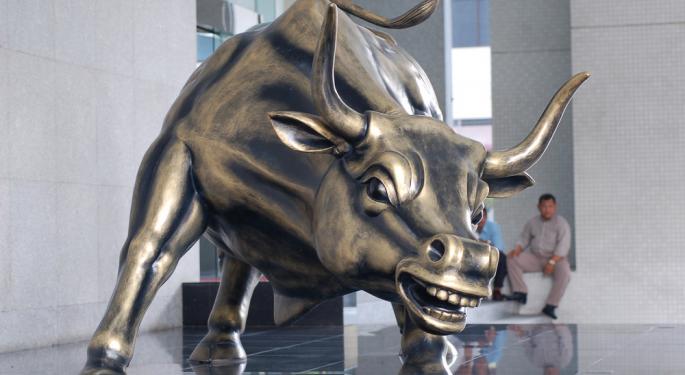 This weekend in Barron's online: the Dow headed for record highs, the next installment of the Barron's Roundtable series, and the prospects for Tata Motors, SanDisk and GulfMark Offshore.
Cover Story
"New Highs in Sight" by Andrew Bary.
The January rally on Friday brought the Dow Jones Industrial Average to within one percent of its record high, which was set in 2007. The market could head well above 15,000 this year, and energy stocks and financials could lead the way.
Interest rates are very low now, but there is a huge amount of money that could shift into stocks because, until recently, many people have favored bonds over equities. "If there is a great rotation going on from bonds to stocks, we may be only in the top of the first inning," one analyst told Barron's. Yield-starved investors have little choice but to move into stocks
The Dow industrials ended the week at 14,009, or almost seven percent higher so far this year. The high of 14,165, was set in October 2007. Also, the S&P 500 index has risen about six percent this year, to 1,513, which is about three percent shy of its 2007 peak of 1,565. Some smaller-stock indexes bested their 2007 peaks back in 2011 and have moved deeper into record territory in the past week.
Says the article: "With both individual and institutional investors light in stocks, there's plenty of money to fuel further gains at a time when P/E multiples look appealing."
Feature Stories
The next installment of the Barron's Roundtable series, "Stirring Things Up" by Lauren R. Rublin, offers investment tips and advice from bond-fund chief Bill Gross, investor Meryl Witmer and tech expert Fred Hickey.
"Tata Motors Hits the Luxury Car Market Full-Throttle" by Reshma Kapadia points out that Tata Motors (NYSE: TTM) has turned around the money-losing luxury brands Jaguar and Land Rover, and the company is ramping up eight new models.
In "Faster, Smaller, and More Energy Efficient," Alexander Eule suggests that SanDisk (NASDAQ: SNDK) is benefiting as the flash memory so common in tablets and smartphones is increasingly displacing hard-disk drives in laptops.
Jack Hough's "Where to Invest a Million Dollars Now" says that the fees charged by actively managed funds sometimes are actually worth it. And the best fund managers know how to balance broad frugality with "targeted splurging."
Oil rigs are returning to the Gulf of Mexico, says David Englander's article "Forecast: Bright Skies, Smooth Sailing." Houston-based oil and gas equipment and services provider GulfMark Offshore (NYSE: GLF) is poised to take advantage.
"Investing in Technology, After the Frenzy" by Sarah Max is a profile of Ian Warmerdam, manager of the Henderson Global Technology Fund. When it comes to the tech stocks, Warmerdam waits until enthusiasm wanes, buys at a discount and holds for the long haul.
In Alexander Eule's "Keeping His Cool," the spotlight is turned on Merrill Lynch's Louis Chiavacci, who once aspired to become a fighter pilot. Today he applies his discipline and long-term thinking to finding safe, five percent yields for his clients.
Richard C. Morais's Penta article,"Overcoming That Cartier Angst," takes a look at 113 new watch models that Cartier is releasing this year, at prices ranging between $4,400 and $1.8 million. These are more than simply "trinkets only a woman would love."
The Fed must find a better way to handle the flow of foreign money into the U.S. economy, says "Taming the Markets' Boom-Bust Cycles" by Milton Ezrati, a senior economist and market strategist for Lord Abbett & Co.
"Opening the Golden Door" is an editorial commentary by Thomas G. Donlan in which he suggests the United States should reform immigration policy based on economic contribution.
Columns
Columns in this weekend's Barron's discuss:
The messy January jobs report
The ugly sisters of the telecom business
Why Wall Street still loves Amazon.com (NASDAQ: AMZN)
The ways online brokers are polishing their platforms
The BlackBerry Z10's best feature
A study on broker fees and performance
The year of niche ETFs
What has Governor Jerry Brown worried
How much defense spending actually fell
The week's dividend hikes
And the soul of the new capitalism
View Comments and Join the Discussion!
Posted-In: Amazon.com Barron's Blackberry Cartier gulfmark offshore sandiskNews Media Best of Benzinga