Carl Icahn Beat Chesapeake Energy on Tuesday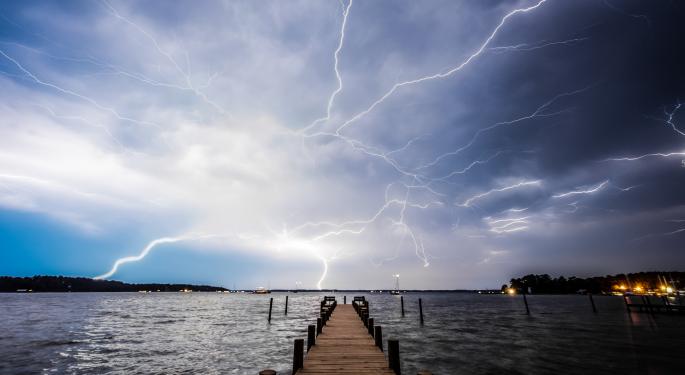 Carl Icahn is on a bullying roll lately. First, he acquired 1.56 percent of Transocean (NYSE: RIG), then he went on CNBC and turned on the bully with Bill Ackman and later turned on CNBC host Scott Wapner (Ironically, saying the he was the one being bullied) and now it appears that he scored a win with Chesapeake Energy (NYSE: CHK).
The company announced on Tuesday that longtime CEO Aubrey McClendon would step down on April 1st. To be fair, Icahn was one of many big players that pushed for McClendon's ouster in the midst of federal investigations of personal loans of more than $840 million.
The problems came when reports surfaced that McClendon was taking out loans to finance personal stakes in the company's wells but he was using the same stakes as collateral for further lines of credit. Some of his actions were permitted under the company's Founder Well Participation Program but investors didn't care. They only knew that something smelled funny and that was reason enough to sell.
The Justice Department, SEC, IRS, and the State of Michigan investigated the company giving investors even more reason to run.
Because of that, Chesapeake is down about 13 percent in the past 52 weeks but that doesn't explain the 35 percent drop over the past two years and the 50 percent drop over the past five years.
What does explain is laying a chart of natural gas prices over Chesapeake's chart. As natural gas dropped to record lows, Chesapeake came under pressure but Icahn, along with other large players came in and caused a shakeup in the board resulting in a near ouster of all of them. They believed that with McClendon out, the company would be free to stop taking what some saw as irresponsible risk and the stock would see a bounce.
The shakeup that resulted installed an almost completely new board that included representation from the Icahn camp. According to CNBC Wednesday morning, McClendon was reported as not having a good relationship with the new board. They were concerned that McClendon's presence was weighing on the stock as well as disagreeing with him on spending decisions.
The board appeared to be right. News of McClendon's departure has sent the stock (and Icahn's stake) up more than 11 percent in premarket trading on Wednesday. Investors clearly see this as a plus as the regulatory overhang will come to an easier resolution with the CEO of 24 years out of the picture.
Posted-In: Carl Icahn chesapeake transoceanNews Management Pre-Market Outlook Best of Benzinga
View Comments and Join the Discussion!