Will These 2 IPOs Flourish?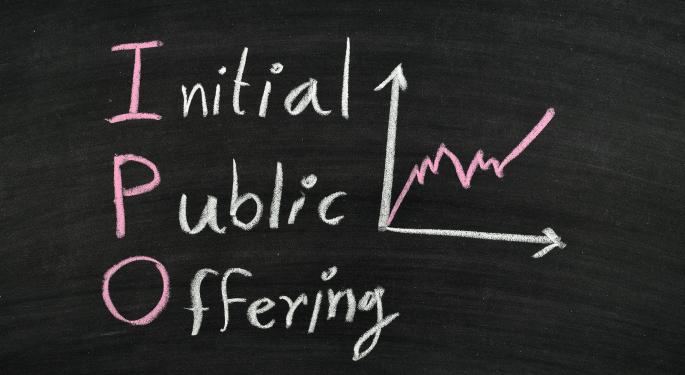 It was a great day to be Norwegian Cruise Lines (NASDAQ: NCLH) on Friday. After pricing their IPO at $19 per share—up from the expected range of $16-$18, the market bid the stock up 31 percent on its first day of trading. Investors appeared to value the stock similarly to Carnival Cruise Lines. (NYSE: CCL) Both finished the day trading at 12 times forward earnings.
Norwegian Cruise Lines plans to use the money raised in the IPO to pay down debt—reducing it to 2.6 billion, according to Bloomberg.
Invest in IPO shares before the stock hits the market with ClickIPO. Check it out here
If investors are valuing the stock in line with Carnival, there may be short term limited upside but with stocks like Royal Caribbean (NYSE: RCL) seeing gains of more than 31 percent in the past year, Norwegian and Carnival, 2013 could be another banner year for the cruise industry.
Bright Horizons Family Solutions (NYSE: BFAM) hopes to find the same success as Norwegian Cruise Lines when the company brings its IPO to market. A date hasn't been set but in an SEC filing, the company that contracts with employers to provide childcare said it plans to sell 10.1 million shares in a range of $19 to $21 per share.
The company generated nearly $800 million in revenue through the third quarter of 2012—a 10 percent increase from the previous year.
Zoetis (NYSE: ZTS) will sell 86.1 million shares at $22 to $25 per share. The IPO is expected to begin trading on February 1 on the New York Stock Exchange. Zoetis, maker of animal-health products like medicines, vaccines, and related products for pets and livestock, is the largest company in the animal-healthcare sector. The company is owned by Pfizer (NYSE: PFE).
Pfizer said that spinning off this division was necessary because it isn't a core piece of the company's human healthcare business. By making Zoetis into a standalone company, Pfizer hopes to raise cash and buy back stock, according to the Wall Street Journal.
Zoetis' revenue increased 1.7 percent to $3.16 billion, according to Reuters. In the first three quarters of 2012. Operating income was up to $636 million—a 75 percent increase making this a highly anticipated IPO.
With the success of Norwegian Cruise lines Friday, Zoetis and Bright Horizons Family Solutions hope to see the same level of enthusiasm.
Posted-In: News IPOs Events Economics Trading Ideas Best of Benzinga
View Comments and Join the Discussion!