Dijsselbloem Replaces Juncker as Eurogroup Chair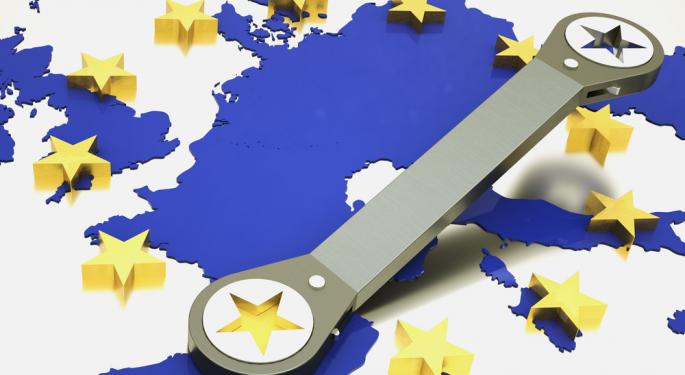 The euro remained strong on Tuesday morning after investors sized up the newest chairman of the Eurogroup Monday afternoon. The common currency traded at 1.3362.
Dutch Finance Minister Jeroen Dijsselbloem became the new chairman of the 17 eurozone finance ministers on Monday after being elected by his peers. He replaced Luxembourg's Jean-Claude Juncker as leader of the Eurogroup, allowing him powerful influence over the region's policies, as he will chair the Finance Ministers' monthly meetings for the next two and a half years.
Dijsselbloem began his term by underscoring the need to work toward the future within the eurozone, rather than continually fighting each crisis as it pops up. Dijsselbloem's home country, the Netherlands, has been one of the few countries to retain its high credit rating, and has been a proponent for tough austerity measures in struggling economies along with Germany and Finland.
His appointment could serve to highlight the divide between the Northern and Southern European countries further. According to Reuters, his appointment was not well received by all, with Spain refusing to support the decision.
Although many are questioning whether his appointment will deepen resentment between the North and South, the new chairman says he hopes to promote a more balanced approach to eurozone fiscal policy and created a marriage between disciplined fiscal policy and solidarity within the region.
Moving forward, Dijsselbloem says the region will focus on keeping the positive momentum going by creating sustainable growth through fiscal policy. He wants to adjust policies to fit individual countries and have a more tailored approach to policy making.
Posted-In: Eurogroup Jeroen DijsselbloemNews Commodities Forex Global Markets Best of Benzinga
View Comments and Join the Discussion!