Finance Ministers Meet to Make Good On Eurozone Improvement Promises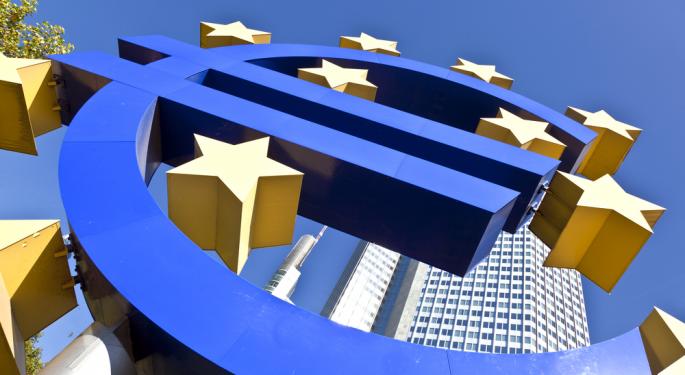 The euro began the week trading at 1.3326 on Monday morning at 8:15 GMT. The currency fell under pressure as European Finance Ministers prepared to meet and tackle policy issues and continue the region's ongoing recovery.
Their meeting will focus primarily on how to use the region's European Stability Mechanism, a 500 billion euro fund, to provide help for struggling banks. A main concern for the ministers is how to handle previous bank bailouts which were routed through individual governments. The Ministers will also decide how to handle legacy assets, or loans already reported on the bank's balance sheet that could cause problems in the future.
In 2012, EU leaders announced the region would shift to a centralized banking system, where the European Central Bank would oversee eurozone banks. This structure would allow for direct bailouts and a way to channel funds to struggling banks without passing through individual governments. Though the EU is working to finish the legislation for the reorganization, the new structure won't be enacted until March 2014 unless an emergency forces a faster implementation. Under the new system, countries that seek aid from the ESM will be required to submit to ECB oversight.
According to Blomberg, the ministers will also be discussing whether or not to require countries who request aid to take on some risk of the bank's rescue. Many believe that the country's government should take a 5 to 15 percent stake in the bank.
Although Cyprus has asked for a bailout, that request for aid isn't expected to be resolved at this meeting as the Ministers have said they would wait until after the country's elections in February. Cyprus is expected to have sufficient funding through March, and many believe a bailout agreement will be made at the end of that month.
Posted-In: News Commodities Forex Global Markets
View Comments and Join the Discussion!