Research In Motion Will Pay $100 to Port Old, Unsuccessful Apps to BlackBerry 10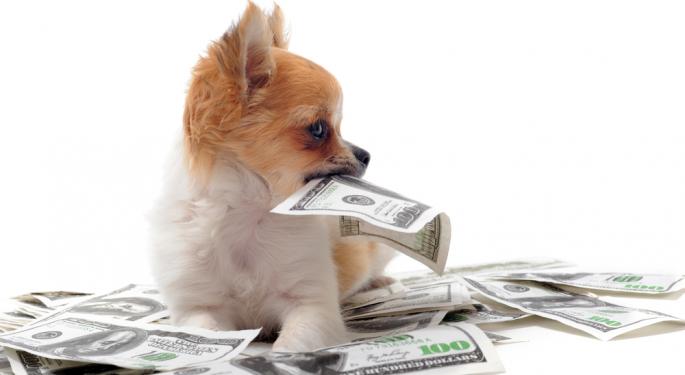 Research In Motion (NASDAQ: RIMM) is giving developers 36 hours to port their existing apps to BlackBerry 10. Those who do could be paid $100 for their efforts.
The company has set aside a total of $500,000 for developers who deliver the goods, which could lead to an influx of 5,000 new apps.
"New" is a figurative word, however. These apps may be original to BlackBerry 10 users, but they may not seem too fresh among those who own an Android or iOS device.
According to ZDNet, Research In Motion is holding a "port-a-thon," 36-hour event this Friday to inspire developers to bring over their respective applications.
Developers can submit up to 20 different apps for payment. Thus, a clever team could make $2,000 in a weekend. Not bad for such a tough and competitive market.
While this is a great deal for developers that have already gone through the trouble of building apps for Apple's (NASDAQ: AAPL) iPhone, Research In Motion might be getting the short end of the stick. Developers will be allowed to use the company's own BlackBerry App Generator, a simple tool that (as the website explains) allows users to "build an app for BlackBerry Smartphones and BlackBerry PlayBook in under 10 minutes with no technical knowledge required!"
Unfortunately, smartphone manufacturers are rarely concerned about quality. This is why Apple brags openly about the overall number of apps available in the App Store, but rarely talks about the quality of those apps. If it did, the company would be forced to admit that 99.9 percent of them are lacking in function or value.
The same can be said for Android apps. Thanks to this port-a-thon, BlackBerry 10 will not fare any better.
Instead of playing a game of follow-the-leader, Research In Motion should spend its time developing unique and compelling apps that cannot be found on any other platform. With events like this, the BlackBerry 10 app store will not be any different from iOS or Android. Thus, Research In Motion will never be able to successfully compete against Apple or Google (NASDAQ: GOOG) in this regard.
This is why it is so foolish for OS makers to play Apple's game. It was Apple that made it "cool" to ignore quality and focus on the number of apps that are available. One could argue that Microsoft (NASDAQ: MSFT) employed a similar strategy to bolster the success of Windows.
Ironically, Apple has not attempted to do the same for Mac OS. The company knew that there was no way that it could possibly release more apps than Windows. Thus, Apple spent the last decade focusing on quality/exclusive software (such as Final Cut Pro), the benefits of the Mac OS (more reliable than Windows, less susceptible to viruses) and the superior hardware.
Apple also rebranded itself as a company of style. People love to look "cool," and if Apple is perceived as being the cool company, people will continue to buy its products.
None of these elements have anything to do with the number of applications that are available. Instead of trying to compete in that regard, Research In Motion should re-examine Apple's other, more creative strategies. At this point, they could be BlackBerry's only hope.
Follow me @LouisBedigianBZ
Posted-In: Android Apple Blackberry iOS Mac OS Research in MotionNews Tech Best of Benzinga
View Comments and Join the Discussion!