Boeing Dreamliner Turns Out to be a Nightmare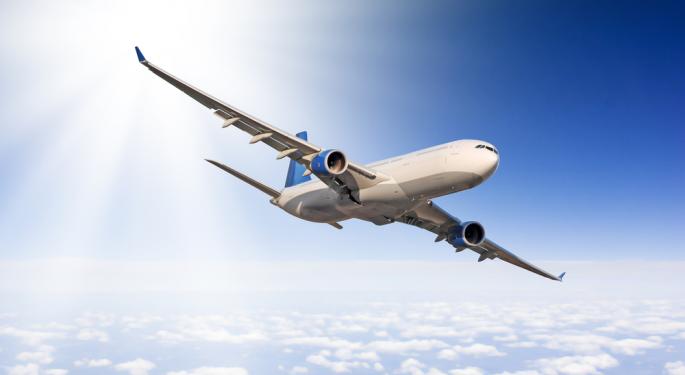 It's another bad day in what has been a bad 2013 for Boeing (NYSE: BA).
The stock dropped nearly 4 percent Wednesday on more news of electrical problems on its 787 Dreamliner. Unfortunately for Boeing, the Dreamliner has turned into something of a PR nightmare.
An emergency landing prompted two of Japan's largest airlines to ground their fleet of 787s. All Nippon Airways grounded 17 Dreamliners, while Japan Airlines grounded its fleet of 7. All Nippon said that a message in the cockpit indicated battery problems. Other reports indicated smoke in the cabin, but it was later to found to be the smell of something burning.
Once the aircraft landed, inspections revealed damage to the main battery. The battery issue is nothing new for the Dreamliner. A January 7 fire was traced to a battery pack on the Dreamliner but Boeing dismissed the incident as growing pains for a new aircraft.
Japan's transport ministry called Wednesday's emergency landing a "serious incident," likely escalating the scrutiny on the Dreamliner's electrical system.
Has Boeing used up all of the free passes with Wednesday's incident? According to the Associated Press, the NTSB is sending a team to Japan to investigate and the FAA said that the incident would be included in its comprehensive review of the aircraft started last week.
On January 13, BB&T downgraded Boeing from a "Buy" to a "Hold" saying that the recent issues with the 787 are more serious than Boeing is letting on. For that reason, BB&T advised investors to wait for Boeing to address the issues before committing new money to the stock.
But the news isn't completely negative. Bloomberg interviewed Mesfin Tassew, COO of Ethiopian Airlines on Wednesday. He said that each of their 4 Dreamliners have logged about 5,500 hours without any major incident.
To date, Boeing has delivered close to 50 Dreamliners with only a few experiencing newsworthy problems. Boeing, as well as airline insiders continue to argue that every new aircraft will have issues.
They key question for investors is whether this will lead to a costly redesign that will hold up deliveries or will it be a relatively minor fix?
To date, investors have brushed off the barrage of negative headlines but today the stock is crashing and taking the Dow with it. Boeing is the eighth highest weighted equity in the Dow 30 comprising 4.3 percent of the index.
Posted-In: News Global Intraday Update Movers Trading Ideas Best of Benzinga
View Comments and Join the Discussion!