Complacency Threatens the Eurozone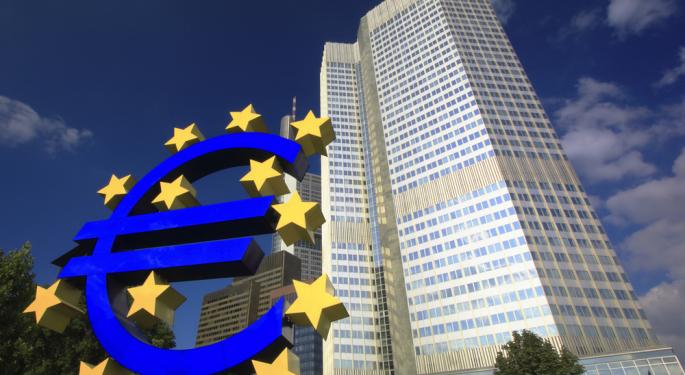 The euro held steadily below $1.34 on Tuesday morning after jumping to a new high on Monday. The euro traded at 2.3360 at 6:38 GMT on Monday morning.
The common currency has seen renewed support after several of its leaders gave reassuring talks claiming that the region had reached a turning point in its current financial crisis. The European Central Bank decided to keep interest rates constant at their January meeting, a move that restored confidence in the region.
Bank President Mario Draghi also gave a promising press conference which, in contrast to his December address, suggested the vote to keep interest rates was unanimous. Such news has investors speculating that there are no plans to reduce interest rates in the coming year.
However, data on Monday served to remind the markets that the eurozone is still facing a difficult road ahead. According to Bloomberg, industrial production within the bloc was forecast to increase by 0.2 percent in the fourth quarter but instead dropped by 0.3 percent.
Many analysts also fear that complacency within the region could cause the current revival efforts to backtrack. Financial Times reported that Olli Rehn, the European Commission's Economic Chief, gave an address last week warning that complacency could have dire consequences.
At the moment, the new bank bailout rules are under fire as many believe the original plan has been watered down. Struggling eurozone banks were to be rescued by the European Stability Mechanism on its own, but now individual governments will be required to repay the ESM or contribute to the banking bailouts as well.
The new proposal has been criticized as the original goal of the banking bailout scheme was to break the link between sovereign governments and their failed banking systems.
Progress toward a centralized banking system has also waned after being touted as an important step toward restoring the EU's stability. Jose Manuel Baroso, the European Commission President, claimed that a new system would be on hold until current banking measures were passed through the EU legislative process, which could carry on until 2014.
Posted-In: News Commodities Forex Global Markets Best of Benzinga
View Comments and Join the Discussion!