Confidence Returns to the Eurozone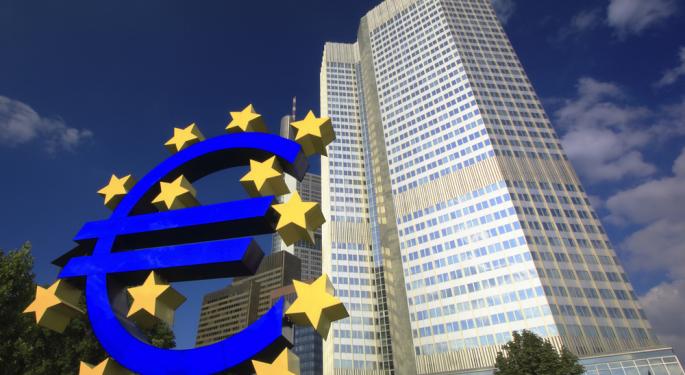 The euro began the week on a high Monday morning as investor confidence in the region seemed to be returning. The common currency traded at 1.3383 after encouraging words from German Finance Minister Wolfgang Schaeuble.
Schaeuble echoed the sentiments of European Central Bank President Mario Draghi and told reporters in a conference on January 11th that he believed the worst was over for the bloc. Draghi's promise to buy unlimited bonds from struggling countries and do whatever it took to pull the EU out of crisis, now six months old, has been cited as the main driver for the currency's recovery. Although the program has not yet been enacted, it's existence not only calmed markets, but gave eurozone leaders a chance to deal with pressing issues, like sky high unemployment, in their own countries.
The surge of positivity comes even as EU leaders struggle to decide how to proceed with an aid package for Cyprus. The tiny nation could require a bailout of 18 billion euros, the same size as its entire economy. Although Cyprus' package will be much smaller than that of Ireland or Greece, many Finance Ministers believe sending financial relief to the nation would support tax fraud.
Also weighing on the euro are record high unemployment rates. In bailout countries jobless numbers have soared in the face of strict spending cuts. It seems young people are bearing the brunt of the crisis as unemployment numbers climb even higher for youths; in Spain one in every two people under 24 is unemployed.
According to Businessweek, the ECB predicted that the eurozone economy will contract by 0.3 percent in 2013. The recently improved sentiment regarding the region despite its current and forecast hardships has caused some analysts to worry; saying eurozone leaders could become complacent. Now that the crisis is at bay, efforts to restructure the region's banks and financial institutions could stall.
Posted-In: News Commodities Forex Global Markets Best of Benzinga
View Comments and Join the Discussion!