Will They Or Won't They: Investors Waiting For Clues About Future Rate Cut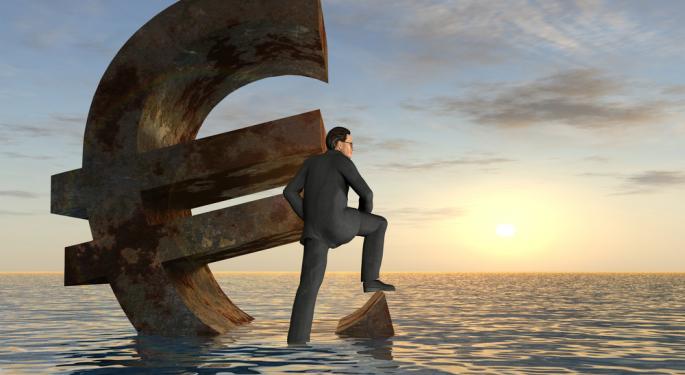 The euro held steadily above $1.30 on Thursday morning as the European Central Bank began its first monthly meeting of the year.
This meeting will focus on pulling the struggling region out of crisis and getting struggling nations out of debt. Since their last meetings were focused mainly on Greece and how to restructure the country's bailout package before it defaulted, the ECB will spend the next few meetings discussing the long term future of the region.
A big question about the meeting has been whether or not the Finance Ministers will lower the interest rate. At 0.75 percent, it is already at a record low and many believe cutting it again will shake the markets up; something the ECB will want to avoid after Greece's problems caused a tumultuous December.
However, according to Reuters, the ECB projected inflation to reach 1.4 percent in 2014, something that would normally call for an interest rate cut. The bank also expected inflation to dip below two percent this year, but it seems to be falling more slowly than expected. Most analysts are not expecting Thursday's meeting to result in a rate cut, but many speculate that a cut is possible sometime in 2013. In ECB Bank President Mario Draghi's press conference following the meeting, investors will be looking for clues about whether the ECB is considering a cut in the future. Many are also hoping Draghi will address how the ECB will improve bank lending in the months to come. Last week, data showed that private sector bank lending fell at an annual rate of 0.8 percent.
Posted-In: News Commodities Forex Global Markets Best of Benzinga
View Comments and Join the Discussion!