DISH Network Blocks Sprint's Clearwire Deal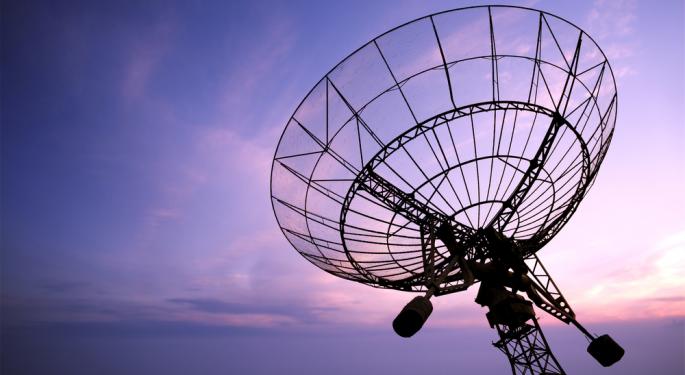 Less than a month ago, it appeared certain Sprint (NYSE: S) would become the full owner of wireless provider Clearwire (NASDAQ: CLWR). On December 17, Clearwire announced the wireless giant would purchase 100 percent ownership for $2.97 per share. The decision was unanimously approved by Clearwire's board of directors and the company received commitments from key corporate shareholders to vote in favor of the move.
Now, out of left field, DISH (NASDAQ: DISH) enters the mix. On Tuesday, Clearwire announced an unsolicited proposal from DISH. Under the proposed deal, DISH would purchase all of the Bellevue, Washington firm's stock at $3.30 per share.
Importantly, DISH would also acquire 11.4 billion MHz-POPs of spectrum representing 24 percent of Clearwire's entire spectrum. Clearwire would also help DISH construct and operate a wireless network under the deal. With DISH's proposal to the FTC to convert satellite spectrum into wireless spectrum approved last month, as noted in PC Mag, this would represent another major boost to the Englewood, Colorado company's wireless ambitions.
The new deal is far from set, though. Sprint has contested the validity of it on multiple fronts. Sprint, which owns nearly 50 percent of Clearwire, could play spoiler in this deal if it so chooses.
Among other concerns, Sprint noted in a statement released on Tuesday, "The DISH proposal would require Sprint to voluntarily waive rights that it holds as a stockholder of Clearwire and that it possesses through various vendor and customer contracts that significantly predate Sprint's proposed acquisition of the remainder of Clearwire. Sprint does not intend to waive any of its rights and looks forward to closing the transaction with Clearwire and helping consumers across the country realize the benefits of this combination."
Regardless of how this situation unfolds, the market appears to favor the DISH deal over Sprint's offer. After word of the Sprint-Clearwire deal reached the public on December 17, Clearwire's stock plunged nearly 14 percent and hovered around $2.90 until today. Shares of Sprint traded roughly even upon the news, further indicating a lack of enthusiasm for the deal.
Now, the addition of DISH to the equation has generated a much more enthusiastic response. Clearwire is up almost 8 percent in trading on Wednesday. DISH has seen significant gains, as well, and is up around 3 percent for the day. Meanwhile, after rising every day since December 28, Sprint is down nearly 2 percent.
Given the original deal, which Clearwire appears interested in reneging on, and Sprint's power as a major shareholder, this situation is likely to unfold in a drawn out, ugly battle. A bidding war could ensue or Sprint could simply attempt to hold Clearwire to the original agreement, which would certainly spark shareholder bickering and conflict among the organizations. Look for the gloves to come off as Sprint and DISH compete for a boost in the market by battling for control of Clearwire.
Posted-In: News M&A Intraday Update Movers Trading Ideas Best of Benzinga
View Comments and Join the Discussion!