GM's Volt Continues Strong Sales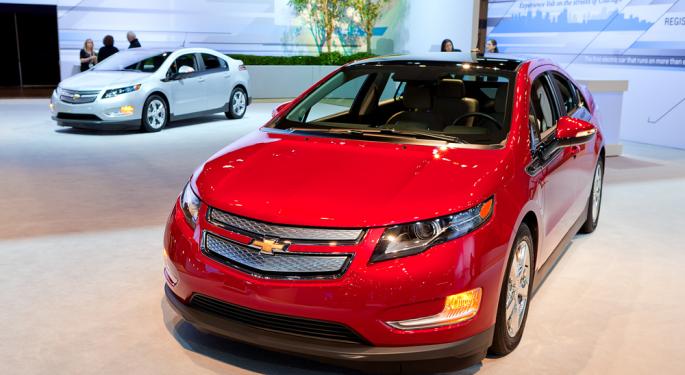 As an expensive and high-tech hybrid car, General Motors' (NYSE: GM) Chevrolet Volt was expected by many to fail. Its sluggish sales have been widely touted as a sign of its failure.
Yet, in the second half of 2012, sales of the Volt began to accelerate. In fact, the car managed to outsell half of all U.S. cars, putting it squarely in the middle of the pack.
GM released its December sales Thursday. In total, the car giant sold just over 23,000 volts in 2012.
In March, things weren't boding well for the Volt. There were a number of issues hampering its growth and sales: Customer confusion over its gas-and-electric technology, as well as a government investigation into post-crash fires.
Although the investigation vindicated the car, the $40,000 sticker price simply isn't in the price range of many consumers.
It varies across regions, but customers can lease the Volt for around $350 a month, which is still a much higher price than for an ordinary Chevrolet small car. The Chevrolet Cruze, with the same qualities as the Volt except for having a conventional gasoline engine, is about half the cost.
Despite economic concerns consumers may have had, auto sales in the U.S. have been strong in 2012. The typical car on the road in the U.S. is still fairly old, with the average car about a decade old.
The need to replace these old cars, combined with continued low interest rates, has supported auto demand -- and more of that demand is being channeled into the Volt.
Posted-In: News Econ #s Best of Benzinga
View Comments and Join the Discussion!