Surface, Windows 8 and Apple's Retina Display Lose a Popularity Contest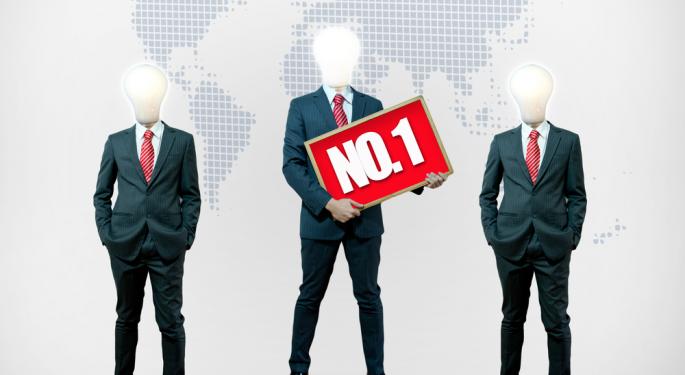 The world is bursting with anticipation for new Apple (NASDAQ: AAPL) and Microsoft (NASDAQ: MSFT) products. When asked to vote on the biggest tech story of 2012, however, consumers did not choose Surface, the arrival of Windows 8 or Apple's Retina Display technology as producing the "biggest" tech story of 2012.
In a poll conducted by Computerworld, the publication simply asked "What was the biggest tech story of 2012?"
Patent wars (104 votes) -- 20.35%
The Facebook IPO flop (76 votes) -- 14.87%
The continued erosion of online privacy protections (67 votes) -- 13.11%
The SOPA/PIPA controversy (63 votes) -- 12.33%
The arrival of Windows 8/Windows RT (62 votes) -- 12.13%
The spread of cyberwarfare (44 votes) -- 8.61%
The role of social media in the U.S. elections (37 votes) -- 7.24%
Microsoft's decision to create a tablet (36 votes) -- 7.05%
Apple's Retina Display technology (22 votes) -- 4.31%
Consumers -- or at the very least, Computerworld readers -- thought that the patent dispute between Apple and Samsung produced a bigger story than one of Apple's most popular technologies. Voters were also more intrigued by Facebook's (NASDAQ: FB) IPO flop, the loss of online privacy protections and the insanity of SOPA and PIPA.
While the poll results may have been very different if actual smartphone products (such as the Galaxy Note II or iPhone 5) had been featured, they may have also skewed the results unfairly as consumers rushed to pick their favorite device. Computerworld chose to focus on broader tech stories instead.
However, it is worth noting that the Retina Display technology is more than two years old. While it was a key part of the third-generation iPad and the brand-new MacBook Pro, the first Retina Display debuted in 2010 when the iPhone 4 was released. This could be part of the reason why consumers were less than enthused by its addition to other Apple products.
The Mac maker did introduce one new technology in 2012, however: the Hybrid Drive. It may not have grabbed as many headlines as the Retina Display technology, but it was a fresh concept that dared to perfect and simplify the concept of combining a standard hard drive with a solid state option.
Follow me @LouisBedigianBZ
Posted-In: Apple Microsoft Retina Display Surface Windows 8 Windows RTNews Tech Best of Benzinga
View Comments and Join the Discussion!