Apple Sold Four Million iPhones to Key Customer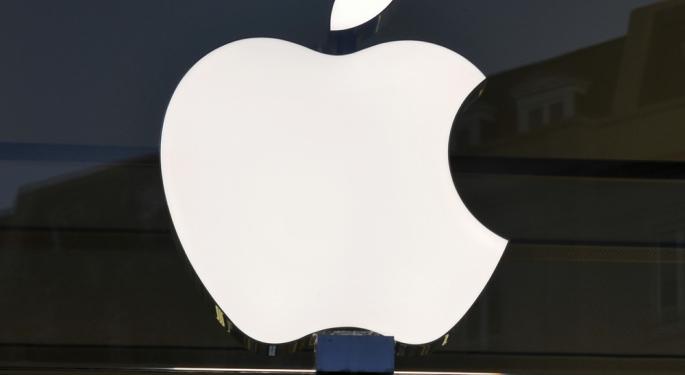 In its effort to sell as many iPhones as possible, Apple (NASDAQ: AAPL) may have sold a few million iPhone 5 units to corporate users.
More importantly, some of them may have been new users that the company acquired from Research In Motion (NASDAQ: RIMM).
According to Trip Chowdhry, the Managing Director of Equity Research at Global Equities Research, "Probably three million to four million new Apple iPhones have been purchased by enterprises for their employees in the December 2012 quarter."
"This figure emerges from a combination of new purchase of iPhones and users switching to iPhones from Blackberry," Chowdhry wrote in a note to investors. "After the two-year contract expiration on Apple iPhone[s], [the] majority of the enterprises have replaced their employees' current phones with the new iPhone 5."
Interestingly, Chowdhry said that most companies did not ask for employees to return their iPhones after changing jobs. This means that Apple may have received additional orders as employers attempted to replace their lost phones.
Chowdhry believes that iPhone 5 sales increased for the following reasons:
"The rise of Enterprise SaaS (Software-as-a-Service) applications such as Salesforce (NASDAQ: CRM) and Workday is acting as a catalyst for wnterprises to purchase iPhones for their employees."
"Increasingly, Salesforce.com, Workday, VMware and Citrix sales people are demonstrating their enterprise offering on iPhones, which is also acting as a trigger for enterprises to purchase iPhones for their employees."
"[An] increase in [the] adoption of Evernote in enterprises is also driving many enterprises to purchase iPhones for their employees."
"Maturity of MDM (Mobile Device Management) applications has significantly reduced the barriers to enterprise adoption of Apple['s] iPhone."
Chowdhry said that he observed "similar strong figures of iPhone purchases by enterprises earlier in March 2012 and April 2012."
Apple does not typically provide sales details beyond quarterly units and milestone achievements (ex: when the company sold its 100 millionth iPad). Thus, it may be difficult to tell exactly how many corporations have purchased the iPhone versus BlackBerry devices.
While Apple has lost nearly 20 percent of its value over the last three months, the stock is currently up more than two percent.
Research In Motion, which has gained more than 43 percent in the last 90 days, is down less than one percent today.
Follow me @LouisBedigianBZ
View Comments and Join the Discussion!
Posted-In: Apple Trip ChowdhryNews Success Stories Tech Best of Benzinga