Zynga Says "Happy New Year!" By Terminating 11 Games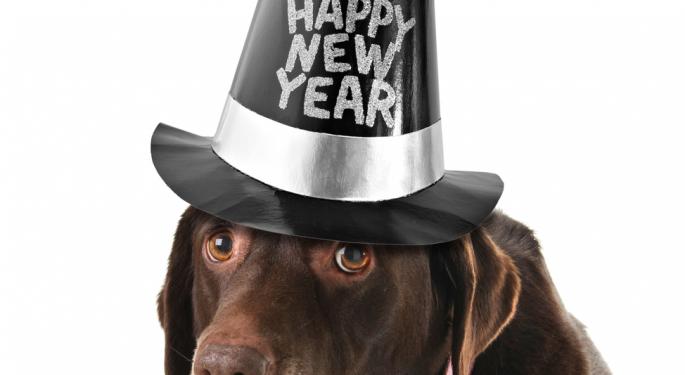 Zynga (NASDAQ: ZNGA) is showing new signs of weakness as it pulls the plug on 11 different games.
According to TechCrunch, Mafia Wars 2 -- which was once among the company's most popular games -- was shut down on Sunday. AppData's most recent statistics show that before the game's closure, Mafia Wars 2 had dropped to just 10,000 DAUs (daily active users) and only 200,000 MAUs (monthly active users). The game lost 30,000 MAUs over the last seven days.
Vampire Wars, which was shut down on December 5, recently held as many as 120,000 MAUs. However, its DAUs dropped to just 3,000, making it a prime candidate for termination.
The two-year-old Treasure Isle fared much better with 250,000 MAUs and 10,000 DAUs. It pales in comparison to FarmVille 2, Texas HoldEm Poker, ChefVille, Bubble Safari and Words With Friends, all of which have more than 10 million MAUs. Thus, when it came time to make a sacrifice, Treasure Isle had to go.
ForestVille proved to be Zynga's biggest loser. According to AppData's latest statistics, the game declined to 8,000 MAUs and 1,000 DAUs.
PetVille, FishVille, Indiana Jones Adventure World, Mafia Wars Shakedown, Montopia, Mojitomo and Word Scramble Challenge were also terminated.
Zynga has not said exactly why these games have been terminated on Facebook (NASDAQ: FB) or removed from Apple's (NASDAQ: AAPL) App Store. While TechCrunch speculates it had become too costly for the company to continue supporting such a large number of games, the shrinking user base is likely to blame. Zynga could support as many games as the market demanded if they were all profitable. That has not been the case, however. Month after month, Zynga is finding it difficult to profit from just one game, let alone several.
This may also be an attempt by the company to cut its losses and move ahead. While analysts were initially bullish on Zynga, many now believe that the company's novelty effect is fading. In a 20 day period this month, the company lost 23 million users.
Zynga is up more than two percent today. The company is down more than 75 percent year-to-date.
Follow me @LouisBedigianBZ
Posted-In: FishVille Indiana Jones Adventure World Mafia Wars Shakedown Mojitomo Montopia PetvilleNews Tech Best of Benzinga
View Comments and Join the Discussion!