Brent Falling After "Plan B" Fails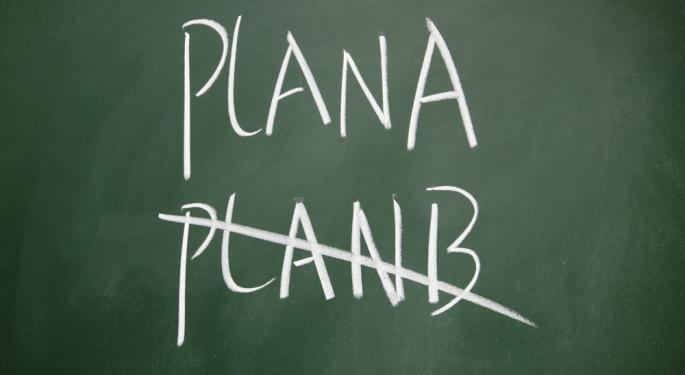 Brent crude oil faced another morning of losses on Monday. The commodity traded at 108.68. The loss was mainly attributed to worries about the looming fiscal cliff in the U.S.
Negotiations between US President Barack Obama and Speaker of the House John Boehner soured last week as Boehner attempted to put together a "Plan B" which countered the President's original request to tax wealthy Americans in order to solve the country's deficit problem.
Boehner's plan conceded to taxing Americans with an income over $1 million dollars, rather than the President's original $250,000 annual income suggestion. However "Plan B" was unable to pass through the House of Representatives which gave investors reason to doubt lawmakers would be able to reach an agreement before the January 1st deadline.
Now, according to CNBC, most are expecting lawmakers to put off the decision with some type of stop-gap which would buy more time for negotiations.
The US fiscal cliff worries have been the driving force for Brent prices recently, but tension in the Middle East has kept a floor beneath the price. In Syria, a bloody civil war has created an unstable environment and given investors a reason to worry about supply interruptions. A recent air strike killed people in the Hama province while they were waiting in line for bread. The strike was reported to have killed at least 90 people, although that number has not been confirmed.
Tension between the West and Iran remains heightened as well because the nation has continued to further its nuclear development program. Heavy sanctions meant to cut funding to the program have restricted the Iran's oil output, but the Iranian Oil Minister made statements claiming that the country had mostly overcome the losses suffered by the sanctions.
Posted-In: News Commodities Forex Global Markets Best of Benzinga
View Comments and Join the Discussion!