Euro Soars on Eurozone Recovery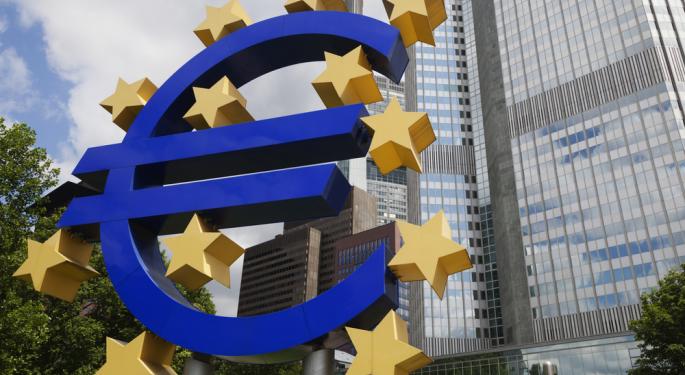 The euro continued its upward climb on Thursday morning, trading at 1.3209. The common currency has been on a high ever since investor sentiment improved and confidence in the region was restored.
Credit rating agency Standard & Poor's upgraded Greece's credit rating to B-minus status on Tuesday after the nation's peers and the International Monetary Fund made a solid commitment to help it stay in the eurozone and climb out of debt over the next few years. The eurozone and the IMF worked together to restructure Greece's bailout terms and create a realistic plan to help get Greece back on track financially.
On Wednesday, CNBC, many reported that a German survey showed that business sentiment rose higher than expected in December, bolstering confidence that the eurozone's power house economy was picking up after a few months of troubling data.
With Greece's problems temporarily solved and German data pointing toward recovery, many are speculating that the worst is over for the eurozone financial crisis. Some are even predicting that the currency could touch $1.35 before the end of the year if U.S. lawmakers are able to reach a deal regarding the 'fiscal cliff' in the next two weeks.
Unfortunately, optimism about the U.S. fiscal cliff talks has fizzled as remarks from the White House show that the President isn't receptive to Republican Speaker of the House John Boehner's latest proposal, deemed 'Plan B'.
His proposal, which aims to raise taxes for homes with incomes over $1 million, was unacceptable to the President because it did not address spending cuts for the government or raise taxes enough to make a dent in the country's $16 trillion dollar debts.
Posted-In: News Commodities Forex Global Markets Best of Benzinga
View Comments and Join the Discussion!