Credit Suisse to Reverse Split TVIX, Redeem 4 Other ETNs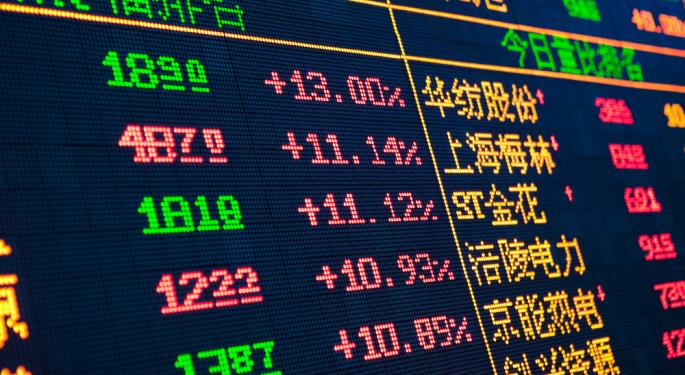 The now notorious VelocityShares Daily 2x VIX Short-Term ETN (NYSE: TVIX) is getting a little more infamous as Credit Suisse (NYSE: CS), the Swiss banking giant that is the ETN's issuer, has announced a 1-for-10 reverse split for TVIX.
"The closing indicative value of TVIX on December 20, 2012 will be multiplied by ten to determine the reverse-split adjusted closing indicative value of TVIX. The reverse split of TVIX will be effective at the open of trading on December 21, 2012 and TVIX will begin trading on the NYSE Arca on a reverse-split adjusted basis on such date," Credit Suisse said in a statement.
In March, TVIX rose to infamy when it plunged 30 percent in a single trading day after traders shorted the ETN as it rose to a rich premium to its net asset asset, a scenario in part brought on by Credit Suisse halting the creation of new TVIX shares in February.
On March 22, the day of its plunge, TVIX managed to close over $10 and had about $500 million in assets under management. Today, the ETF trades for 88 cents and has AUM of $123.1 million.
Credit Suisse also announced it will accelerate early redemption for four other ETNs. Those products are as follows: The VelocityShares 2x Long Palladium ETN due October 14, 2031 (NYSE: LPAL), the VelocityShares 2x Inverse Palladium ETN due October 14, 2031 (NYSE: IPAL), VelocityShares 2x Long Copper ETN due February 9, 2032 (NYSE: LCPR) and the VelocityShares 2x Inverse Copper ETN due February 9, 2032 (NYSE: SCPR).
Average daily volume for those products is weak. For example, LPAL is the most heavily traded of the quartet with average daily turnover of 252 shares.
For more on ETFs, click here.
View Comments and Join the Discussion!
Posted-In: VelocitySharesNews Broad U.S. Equity ETFs Specialty ETFs Intraday Update Markets ETFs Best of Benzinga