Monti's Resignation Puts a Damper on Year-End Eurozone Successes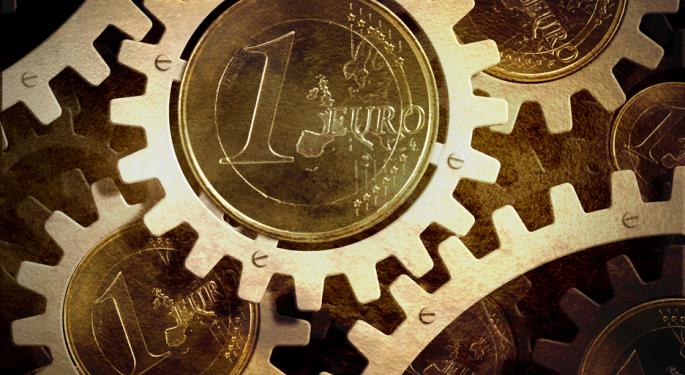 The euro began the week strong trading at $1.32 on Monday morning, despite uncertainty that surrounded Italian politics as the country's prime minister announced his resignation last week.
Current Italian Prime Minister Mario Monti announced he would resign after the parliament passed his 2013 budget. The announcement came soon after former Prime Minister Silvio Berlusconi withdrew his support for Monti's non-politician government and made statements suggesting he would run again in the next election. Since, Berlusconi has decided against running again.
According to Bloomberg, Monti's plan will be debated in the Italian upper house on Monday. If it is accepted it will pass to the lower house before being approved.
Since Monti was regarded by his European peers as a positive leader for the struggling country, many are worried about who will take his place and whether or not his progress toward reducing the country's deficit will be carried on. Monti is facing a lot of pressure to run again, although some believe he may not be able to convince voters to reelect him after he imposed tough tax increases and spending cuts to reduce the country's debt . He is backed by overwhelming international support and praised by his eurozone peers who view his austerity approach as necessary.
The instability in Italy weighed on the euro, but the common currency continued to prosper after the European Union Summit ended last week on a high note. This year's reforms have injected optimism into the market and confidence in the region was restored. With a roadmap to a new more centralized banking system in the works and a bailout fund set-up, the region's lawmakers have succeeded in bolstering the currency and restoring faith in the region's economies.
Posted-In: News Commodities Forex Global Markets Best of Benzinga
View Comments and Join the Discussion!