Clearwire Rallies on Sprint Bid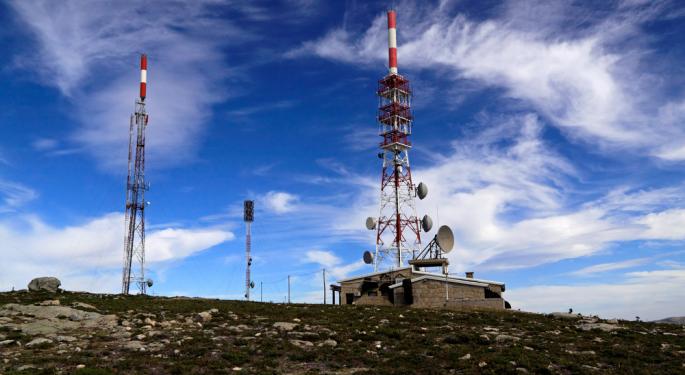 Shares of Clearwire (NASDAQ: CLWR) gapped higher, up about 15 percent, on Thursday after telecom giant Sprint (NYSE: S) offered to purchase the entirety of the company for $2.90 per share.
Interestingly, Clearwire closed the session at $3.16 -- significantly above the $2.90 offer. That outperformance suggests that traders don't expect the deal to close.
Jennifer Fritzsche, an analyst at Wells Fargo, said that it was unlikely that Clearwire would accept an offer that low.
If that is the case, Sprint will have to make a higher offer -- or someone else could step in with a counter bid.
Shares of Sprint were little changed on the announcement, suggesting that investors were not overly concerned. Frequently, companies making large acquisitions see their share prices fall. Recently, shares of Freeport-MacMoRan (NYSE: FCX) tumbled some 10 percent after the company announced its plans to acquire McMoRan (NYSE: MMR) and Plains Exploration (NYSE: PXP).
Sprint already holds a controlling stake in Clearwire, so integration shouldn't be much of an issue. Further, the move isn't very surprising: After Japan's Softbank took a controlling stake of Sprint, many investors came to the conclusion that Sprint would be making some aggressive acquisitions in the near-term.
Of course, no cellular company is worth buying in the absence of transmission towers. The value of a tower is expressed in MHz-POP.
As noted by the FCC, "MHz-POPs is defined as the product derived from multiplying the number of megahertz associated with a license by the population of the license's service area."
Assessing the fairness of the deal is determined by the price, in MHz-POPs, garnered by Clearwire's towers, as opposed to precedent deals in the space. It's exactly the same process as comparing stocks on a P/E or EV/EBITDA basis.
Merrill Lynch and other analysts note that Sprint's bid of $0.20/MHz-POP falls short of the $0.24/MHz-POP offered to DBSD, which was acquired by DISH Network (NASDAQ: DISH) in 2012, the $0.21 per MHz-POP offered to Terrestar (OTC: TSTRQ), and the $0.36 per MHz-POP (NextWave).
By contrast, Citi contends the deal values Clearwire towers at $24/MHz-POP. When compared to the aforementioned comps, the Sprint bid is the low man on the totem pole -- thus suggesting a higher bid at a future date.
Why would Sprint pay more for a company that has consistently posted negative earnings?
When Softbank acquired its stake in Sprint, Softbank's Chairman bemoaned the state of U.S. cellular service. He made comments suggestive of a more aggressive strategy by Sprint going forward. To improve, Sprint likely needs to acquire more spectrum, and Clearwire fits in with that need.
Posted-In: News Management M&A Global Intraday Update Movers Tech Trading Ideas Best of Benzinga
View Comments and Join the Discussion!