Eurozone Closer to a Centralized Banking System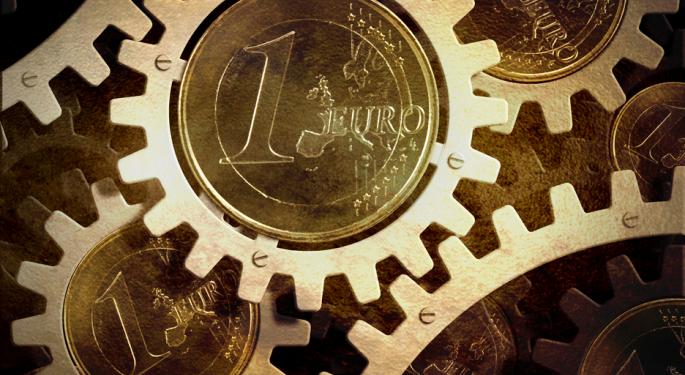 At a marathon meeting of eurozone finance ministers that stretched into the early hours of Thursday, major strides were made toward the establishment of a new centralized banking structure that will overhaul the current system and sure up confidence in the common currency.
The euro was strong on Thursday morning, trading at 1.3083. The strength can be attributed in part to the conclusion of the ministers' meeting and the announcement that an agreement about an implementation timeline had been reached.
Implementing the central banking structure means individual governments will give up control over their national banks. The plan was hotly debated as ministers struggled create a system that streamlined cross-border lending while still giving the government some control of their national banks.
According to Financial Times, under the agreed upon terms, the European Central Bank will oversee any bank within the region that has assets totaling more than 30 billion euros or represents more than one fifth of a country's national output. German Finance Minister Wolfgang Schauble has been reluctant to give up his country's power over its own financial system. However, the agreement would exclude the majority of Germany's retail banking sector and savings banks.
The plan also accounts for non-eurozone countries like Britain and Sweden, who wanted a say in the new banking structure. It was decided that the non-eurzone countries would have the power to check the ECB's decisions and have a voice in the region's lending decisions. Wednesday's meeting ironed out many of the details, including a timeline of specific goals that the ministers have claimed will reduce the transition time. Some are expecting to see the new banking structure up and running within the next year.
Posted-In: News Commodities Forex Global Markets Best of Benzinga
View Comments and Join the Discussion!