Big Lots Tanks as FBI, SEC Investigate Insider Share Sale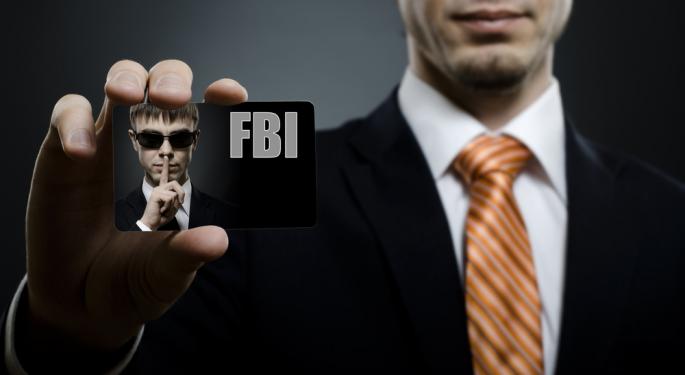 Discount retailer Big Lots (NYSE: BIG) has been sold off sharply following news that the Securities and Exchange Commission (SEC) and the Federal Bureau of Investigation (FBI) have launched independent inquiries into a $10 million sale of shares by CEO Steven Fishman in March. Fishman announced that he would retire as soon as a successor is found.
The controversy surrounds the sale of 227,500 shares at a price of around $45, for a total of $10.3 million on March 20, 2012. "On April 23, the company told investors its sales had slowed, and the following day the stock fell 24 percent to $34.71," Bloomberg Businessweek reported.
Fishman had sold shares under a 10b5-1 plan, which allows insiders to sell shares in the companies they manage on a regular basis to avoid the appearance of trading on insider knowledge. The 227,500 shares Fishman sold on March 20, 2012 were not part of the regular 10b5-1 share sale plan.
The Wall Street Journal broke the story on November 27, 2012 as part of an article with the tongue-in-cheek title "Executives' Good Luck in Trading Own Stock."
"The article highlighted trades by corporate executives that were highly beneficial and occurred just before bad news hit, which spared the executives large price drops in their holdings," The Wall Street Journal wrote. "Mr. Fishman's trades took place a bit more than a month before bad news hit. He sold $10.3 million of Big Lots stock on March 20 at a price of around $45, just before the end of the retailer's first quarter, according to regulatory filings. On April 23, the company told investors its sales had slowed, sending its shares down 24%, to $34, in a single day. Had Mr. Fishman waited to sell, the shares he sold for $10 million in March would have been worth $2.4 million less on April 24."
"Following the decline, shareholders sued in an Ohio federal court, alleging that they were misled about the state of the business as Mr. Fishman and other executives were selling shares," The Wall Street Journal continued. "Big Lots has declined to comment on the suit and hasn't filed a formal response to it."
Big Lots denies any wrongdoing by Fishman and says that the sales were "properly made" at the time. Big Lots also says that it is cooperating fully with both the SEC and the FBI, which has launched a criminal investigation into Fishman's sale of shares.
The company also said that the announcement of Fishman's departure was "coincidental" to the investigations.
Big Lots has seen its revenues decline in four of the last five quarters and the company reported a loss for the quarter ended October 27, 2012. "Fishman's departure follows the appointment of a new chief financial officer, chief operating officer and chief merchandising officer in August, amid declining same-store sales this year," Bloomberg Businessweek wrote.
While it remains to be seen if Fishman's share sale was criminal or not, it is certainly suspicious. In the meantime, the market is already punishing Big Lots stock for Fishman's failure to address declining revenue and earnings over the past several quarters.
Posted-In: Federal Bureau of Investigation Securities and Exchange CommissionNews Movers & Shakers Legal Management Insider Trades General Best of Benzinga
View Comments and Join the Discussion!