SEC Un-Friends Netflix CEO Reed Hastings after Risky Post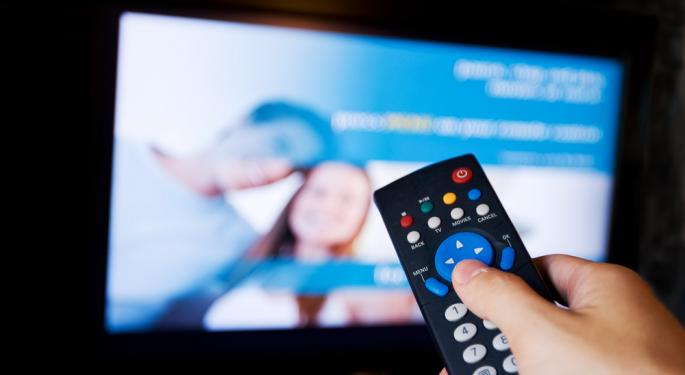 The Securities and Exchange Commission might file a civil claim against Netflix (NASDAQ: NFLX) CEO Reed Hastings after he bragged about the company's success on Facebook (NASDAQ: FB).
According to Bloomberg, Hastings used the social network to announce that Netflix viewing exceeded one billion hours last June. The post, which was published on July 3, helped raise Netflix's value by 6.2 percent that day. Now the SEC alleges that Hastings has violated rules governing selective disclosure.
Hastings turned to Facebook -- the place where this all began -- to speak about the allegations.
"In early July, I publicly posted on Facebook to the over 200,000 of you who subscribe to me that our members had enjoyed over 1 billion hours in June, highlighting how strong our content was," Hastings wrote in a new post. "There was press coverage as there are many reporters and bloggers among you, my public followers. Some of you re-posted my post. Again, we did not also issue a press release or file an 8-K about this.
"SEC staff informed us yesterday that they are recommending that the SEC bring a civil action against us for my July 1 billion hour public post, asserting we violated 'Reg FD.' This rule is designed to ensure that individual investors have equal access to information as large institutional investors, by prohibiting selective disclosure of material information. The SEC staff believes that I gave you all 'material' investor information in my post and that we needed to instead release the June viewing fact 'publicly' with an 8-K filing or press release."
Hastings went on to explain that by posting to over 200,000 people -- including bloggers and reporters -- his announcement was "very public." He also said that Netflix does not currently use Facebook to distribute material information to investors. Instead, the company uses "extensive investor letters, press releases and SEC filings."
"We think the fact of 1 billion hours of viewing in June was not 'material' to investors, and we had blogged a few weeks before that we were serving nearly 1 billion hours per month," Hastings wrote.
"Finally, while our stock rose the day of my public post, the increase started well before my mid-morning post was out, likely driven by the positive Citigroup research report the evening before."
Hastings said that he remains "optimistic" that this will be cleared up quickly through the SEC's review process.
Follow me @LouisBedigianBZ
Posted-In: Bloomberg Erik Gordon FacebookNews Legal Management Tech Trading Ideas Best of Benzinga
View Comments and Join the Discussion!