Freeport Acquires McMoRan, Plains Exploration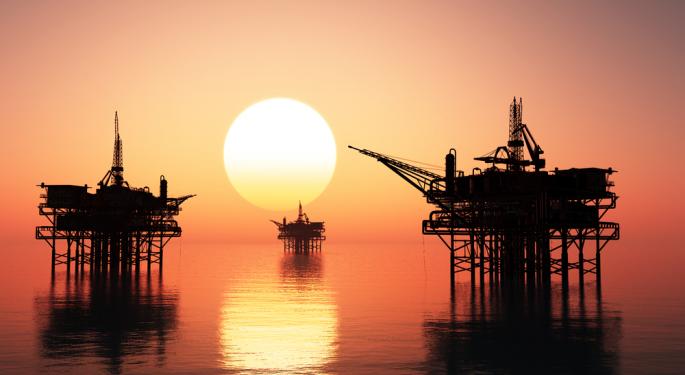 Freeport-McMoRan Copper & Gold (NYSE: FCX) purchased McMoRan Exploration (NYSE: MMR), an oil and gas company that split from Freeport in 1994, the Financial Times reported early this morning. The company also acquired Plains Exploration (NYSE: PXP).
Freeport and McMoRan have remained tight since the split almost twenty years ago, with James Moffett acting as Chairman of both companies as well as the CEO of McMoRan Exploration. The two companies also share office buildings.
McMoRan operates oil rigs in the Gulf of Mexico, and with an equity value of approximately $1.4 billion, could create a new energy powerhouse in the region and take Freeport back to its roots as an energy producer if the acquisition goes through.
Freeport once had extensive oil and gas operations, but sold assets like McMoRan in the past in order to focus its efforts on mining. For the three months before September 30, Freeport reported revenues of about $4.4 billion, and industry sources cited by the Financial Times pointed to the large supplies of cash that Freeport's successful mining operations have generated, and the fact that continuing to invest in copper projects may be less lucrative with countries like China heavily investing in copper mining and potentially lowering the price of the metal in the near future.
Freeport may thus be looking to reinvest in other ways, seeing a return to oil and gas operations as a better way to make use of their cash reserves.
Plains Exploration & Production Company (NYSE: PXP) –- another company with close ties to McMoRan Exploration with a 31.5 percent stake in the miner and a chief executive sitting on the McMoRan board –- is another oil and gas company that Freeport acquired Wednesday.
Plains Exploration recently bought up oil and gas fields in the Gulf from BP Plc (NYSE: BP).
Shares of Plains Exploration rallied about 25 percent after the market opened Wednesday, while McMoran was up over 75 percent. Freeport shares were down over 13 percent.
View Comments and Join the Discussion!
Posted-In: BP Plc Freeport-McMoRan Copper and Gold Incorporated McMoRan Exploration CompanyM&A News Rumors Commodities Markets Best of Benzinga