Cerberus May Buy Struggling Supervalu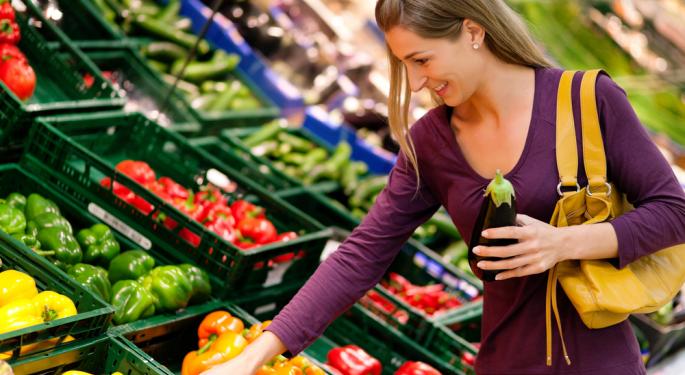 Cerberus Capital Management LP is working with Supervalu, Inc. (NYSE: SVU) on a possible acquisition deal to buy Supervalu's entire business. Supervalu, a conglomeration of several grocery store chains, has struggled for a number of years due to intense competition from other grocers, discount retailers, and big box stores.
Cerberus and Supervalu have been in talks for some time now, discussion focusing on Cerberus acquiring the company for approximately $5 billion. Cerberus has teamed with a group of real-estate firms to seek financing for a potential deal, planning to invest equity of about $800 million to buy the whole company, including the underperforming Albertsons chain of grocery stores.
Banks have proposed an investment from Cerberus and its partners of closer to $1.3 billion, due to the high-risk nature of investing in Supervalu.
The company put itself up for sale this summer due to growing losses and a discount program offered to customers that failed to drive up sales. The company has also suspended its dividend, closed several stores, cut staff and replaced its CEO in the past year, all in an effort to reverse their fortunes.
Supervalu is based in Eden Prairie, Minnesota, and is parent company to chains such as Shaw's in New England, Jewel-Osco in Chicago, Shop 'n Save in St. Louis, and the Albertsons chain.
Supervalu's appeal to Cerberus lies partially in Albertsons. Six years ago, Cerberus bought up 650 underperforming Albertsons stores in a deal to dismantle the grocer, Albertsons Inc. Supervalu then bought 1,100 Albertsons grocery stores, while CVS Caremark Corp. (NYSE: CVS) paid $4 billion to acquire Albertsons pharmacies and rebrand them as their own.
Cerberus would like to recombine Albertson's LLC with Supervalu's stores, an offer more attractive to Supervalu than alternative deals that would split the company apart.
KKR & Co. (NYSE: KKR), for example, has its eyes on acquiring Supervalu's Save-A-Lot brand, which includes 1,300 stores. Though Supervalu is looking into offers from other potential buyers like KKR, the Cerberus offer would keep the company intact.
Cerberus has not yet made a formal bid, and it is possible that Supervalu could opt out of selling altogether. The company could instead use its ample liquidity to implement a multi-year turnaround plan, which would avoid the unappealing idea of breaking up its constituent businesses.
Analysts think it unlikely that Supervalu – with a debt load of $6 billion – could pull off turning itself around without help. For now, talks between Supervalu and Cerberus are still ongoing.
View Comments and Join the Discussion!
Posted-In: Albertsons LLC Cerberus Capital Management LP CVS Caremark Corporation KKR and Company Supervalu IncorporatedM&A News Asset Sales Best of Benzinga