Euro Nearly Reaches $1.30, But Markets Are Cautious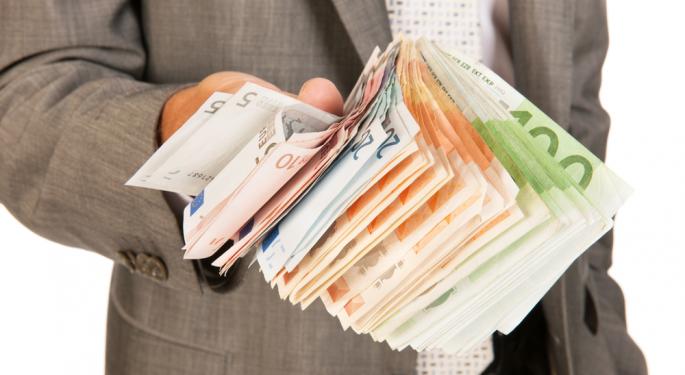 As more details of the Greek bailout restructure are uncovered, investors have turned their attention to the bond buy-back operation set to take place next week. The buyback is a part of the country's new set of terms to release part of its bailout money and get its economy back on track. However the market has been skeptical about this part of the agreement, as there has been no explanation of how the buyback will be funded, nor has there been any talk of the necessary revenue for it to be considered a success.
The euro held steady on Friday, trading just below $1.30 at 1.2997. While many analysts still predict a gloomy outlook for the Eurozone, Mario Draghi made statements to the contrary on Europe Radio 1 Friday morning.
CNBC reported that Draghi admitted that continent was still heavily weighed down by the financial crisis, but he said that he believes things will get worse before they get better. He predicted that the common currency will be well on the road to recovery in the second half of 2013, even though it may have a rough start. He said a contraction is inevitable, but that it would only be temporary as the region's economies consolidate their budgets.
This forecast could be a bit optimistic, but it seems at least the first half of his prediction is coming true, as many believe that Eurozone powerhouse, Germany, is headed for recession. It seems the crushing financial crisis that its peers face may finally reach out and touch the powerhouse economy. According to a Global Survey, more than half of the analysts surveyed predicted that Germany would fall into a recession in 2013.
Posted-In: News Commodities Forex Global Markets Best of Benzinga
View Comments and Join the Discussion!