Windows 8 Sales: Better Than or On Par with Windows 7?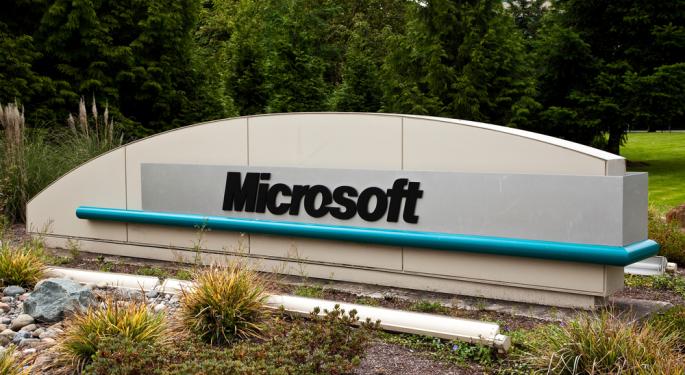 Microsoft (NASDAQ: MSFT) has officially sold 40 million licenses of its new tablet-enhanced operating system, Windows 8. But while it initially appeared to be a record-breaking success, it seems that sales of the new OS may actually be in-line with its predecessor.
Earlier this week the official Windows blog reported that Windows 8 outpaced the initial sales of Windows 7 in terms of upgrades.
Now Computerworld has reported that Tami Reller, the Chief Financial Officer and Chief Marketing Officer of Windows, recently said that the 40 million sales are "roughly in line with Windows 7." Reller was quoted during an annual tech event hosted by Credit Suisse.
This could simply mean that while Windows 8 is performing better among those who are upgrading to the new OS, the overall sales (including licenses sold with new tablets and PCs) are in line with Windows 7.
Microsoft did not say exactly how many licenses were sold when Windows 7 was released, so it is difficult to measure its success against Windows 8. Regardless, the 40 million sales achievement is still very impressive.
In June, Microsoft announced that Windows 7 had sold more than 600 million licenses since it was released in October 2009. That averages out to more than 18 million licenses per month (600 million divided by 32 months = 18.75 million). Thus, if Windows 8 could maintain a monthly average of just half of its initial sales, the new OS would still sell faster and end up on more PCs than Windows 7.
There has been a lot of speculation about which users (personal or professional) will upgrade to Windows 8 in the near future. Since Windows 7 is still a fully-functional, fully-competent OS, some users may choose to stick with it for a while. But there are millions of users that need to upgrade right now. These include everyone from small businesses that could not afford to upgrade previously, to large corporations that are still using dated hardware from the Vista or XP era.
If those users begin to upgrade, Microsoft might not simply maintain its high sales of Windows 8 -- it could actually increase them.
Follow me @LouisBedigianBZ
Posted-In: Microsoft Tami Reller windows 7 Windows 8News Success Stories Tech Best of Benzinga
View Comments and Join the Discussion!