Euro Falls on Concerns About the Future of the Eurozone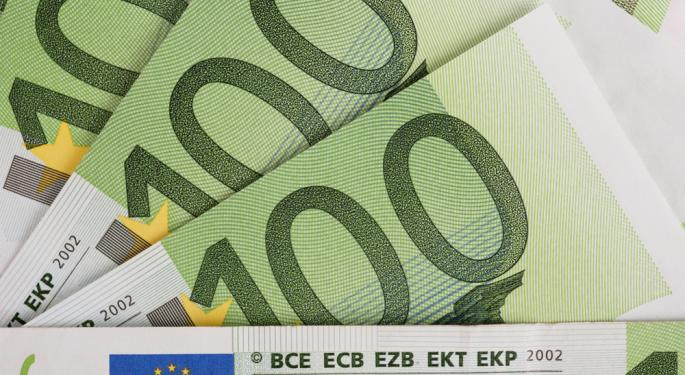 The euro fell again on Thursday morning, trading near $1.2931. After three long meetings in three weeks, European Union finance ministers and International Monetary Fund Director Christine Lagarde were able to reach an agreement regarding Greece's troubled finances and their next installment of bailout money.
The plan they created has been under fire by critics who say it is too optimistic about Greece's ability to grow and get its finances in order. The plan requires that EU members lower Greece's borrowing rates and extend the maturities of their bonds, making the loans much less profitable, and in some cases expensive, to the lending countries.
Critics believe that the plan and release of aid is little more than a band aid covering the larger problem. Many expect that EU countries like Germany will eventually have to write off the struggling country's debt, despite their very vocal opposition to that notion.
The plan also calls for tougher cuts, a prospect the already weary Greek people have not accepted with open arms. After years of austerity measures, Greece, much like most countries in southern Europe, has struggled with protests and demonstrations as citizens reject spending cuts and tax increases.
Weeks ago in Spain, several shocking suicides shook the country as many of its people faced eviction from their homes as a result of unpaid debts. Now, as banks prepare to cut their budgets in order to restructure and receive rescue funds, it is the employees who will pay the price. The New York Timesreported that Bankia will cut more than 6,000 employees, nearly 28 percent of its workforce.
The cuts in Spain have lead to a resurgence of a Catalonian independence movement, as residents and politicians in the wealthy region believe their tax dollars are being mismanaged and used to bail out struggling parts of the country.
Throughout Europe, social unrest seems to be a common thread as countries suffer cut after cut with little progress on solving their debt issues. Some believe that the only solution is to discontinue bailout packages and allow countries to default in order to create more incentive to keep budgets tight.
Posted-In: News Commodities Forex Global Economics Markets Best of Benzinga
View Comments and Join the Discussion!