iPad Dominates the Growing Chinese Tablet Market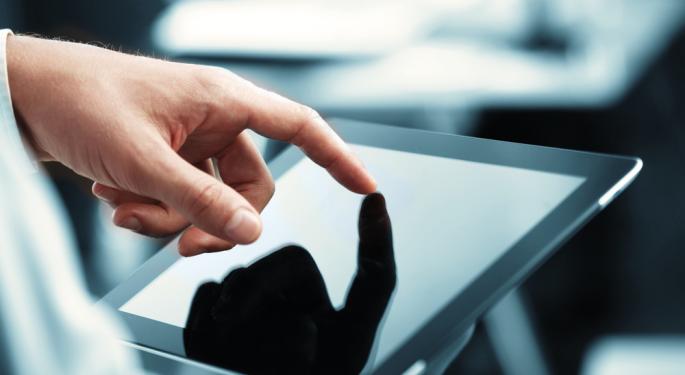 Apple's (NASDAQ: AAPL) third-generation iPad had an embarrassing start in China when the device drew a crowd of just 30 people when it was released in July. It seems that was a temporary stumble for the Cupertino, California-based tech giant, which now dominates the tablet market in China.
According to Reuters, the Mac maker commanded 71.4 percent of Chinese tablet sales during the third quarter. Lenovo, the number two player, earned just 10.5 percent of the market. Ereneben came in third place with 3.6 percent, while Samsung landed in fourth place with 3.5 percent.
During the quarter, tablet makers sold a total of 2.6 million devices. Since Apple produced 71.4 percent of those tablets, it is safe to assume that the company sold more than 1.8 million iPads in the nation.
For a country with more than one billion people, that may not sound like very many tablets -- especially when they are spread over a three-month period. But iPads are an expensive commodity; most Chinese citizens would have to save a month or two's worth of rent just to afford one.
Regardless, the Chinese tablet market is growing fast. Sales rose 62.5 percent during the third quarter, indicating that consumers are eager for new touch screen devices.
This growth may have inspired the iPad Mini. While Apple co-founder Steve Jobs was vehemently against the concept, the company pushed ahead with its development.
Apple reportedly tested the smaller tablet in China earlier this year. That report was never confirmed, but it seems that the company was inspired to proceed regardless.
Many American consumers have balked at the iPad Mini's $329 starting price, which is just $70 cheaper than the iPad 2 and $30 more expensive than the new iPod Touch. Other consumers appreciated the lower price, which proved to be a key selling point when the device was released in the United States.
In China, the lower price could be even more appealing. If the tablet market continues to grow there (and in other emerging markets), Apple will have to do everything it can to acquire new customers. This includes the sale of smaller and cheaper tablets.
Unlike the smartphone market, however, it seems that Apple will be able to continue dominating the tablet space for the foreseeable future. While Samsung is a worldwide leader in smartphones and feature phones, the company only sold 91,000 tablets in China during the third quarter.
Follow me @LouisBedigianBZ
Posted-In: Apple iPad Mini SamsungNews Global Success Stories Tech Best of Benzinga
View Comments and Join the Discussion!