Eurozone Hopeful That Third Time's a Charm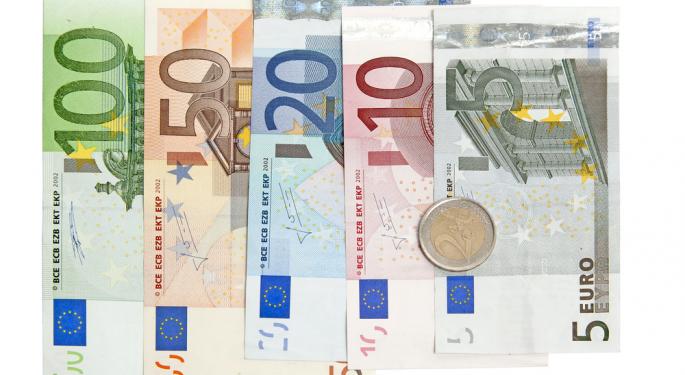 The euro traded just below $1.30 on Monday morning, ahead of a EU finance ministers' meeting to determine how to reform Greece's bailout agreement. After failing to come to a compromise during two previous meetings, many are hopeful that the third time will be the charm, and that finance officials will reach an agreement.
At their last meeting, the ministers and International Monetary Fund Director Christine Lagarde butted heads over whether or not to give Greece an additional two years to lower its debt to 120 percent of GDP. On one hand, the EU finance ministers want to give the country a chance to breathe after so many rounds of painful austerity measures. Data from the country shows that with its current sky high debt ratio it would be nearly impossible to lower its debt by 2020, the proposed date. Lagarde disagreed, and wanted the target date to remain the same, claiming that changing the date would shake the market's confidence and ultimately affect the region negatively.
In the end, no deal was reached but many are expecting that will change today. Rumors that the ministers are willing to keep the target date the same, but raise the target to 124 percent of GDP have given the market confidence that the two parties will come to an agreement and release the next installment of bailout money to the country before it defaults on loans due in mid December.
Gains from an optimistic view of Monday's meeting were mitigated by the results of a Spanish election on Sunday.
The Catalan independence parties won a majority in the regional vote, supporting fear that the wealthy province will move forward in a drive to secede in defiance of Spanish Prime Minister Mariano Rajoy. The news put pressure on the euro, however the reaction was limited as many believe they will need further support before moving forward with a referendum on independence.
Posted-In: News Commodities Forex Global Markets Best of Benzinga
View Comments and Join the Discussion!