Intel Working Hard on New Mobile Chip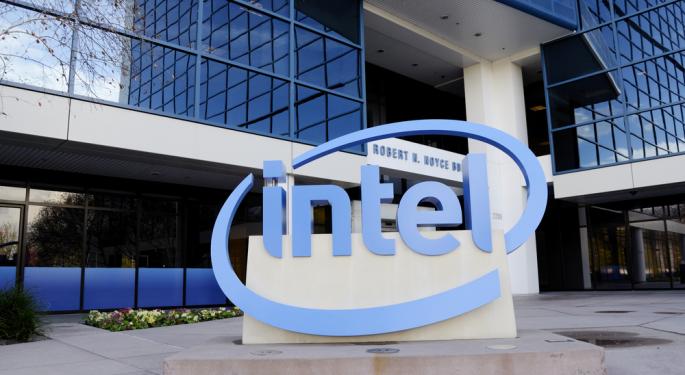 Intel (NASDAQ: INTC) is accelerating the development of its new mobile chip, according to Digitimes.
Digitimes cites unnamed sources within the PC industry, who claim that the new chips will be released in mid 2013. They will be designed to rival ARM-based processors, which have come to dominate the smartphone and tablet market.
Thus far, 2012 has been an abysmal year for Intel's shareholders. Year-to-date, shares of the chipmaker are down over 20 percent. Compared to the S&P 500, that's an underperformance of about 30 percent, but when put in the context of the broader PC trend it isn't that surprising.
Both Dell (NASDAQ: DELL) and Hewlett-Packard (NYSE: HPQ) have seen their shares ravaged, as consumers shift their computing demands away from the PC and laptop market and into the smartphone and tablet space. Intel's 20 percent drop seems minor compared to H-P's 50 percent decline and Dell's almost 40 percent drop.
Intel's chief competitor in the PC/laptop chip market, AMD (NYSE: AMD), will soon be a penny stock if current trends continue. AMD's stock has slumped more than 60 percent in 2012.
Meanwhile, chip makers involved in the mobile space have flourished, relatively speaking. Qualcomm's (NASDAQ: QCOM) shares are up over 13 percent this year, while Broadcom (NASDAQ: BRCM) is up over six percent.
Earlier this week, Intel announced that its current CEO, Paul Otellini, will retire in May. Otellini had been on the job for several years, so his retirement may have simply been a case of regular executive turnover, but given Intel's recent decline, the company may be making a push to shift its entire business strategy.
There have also been rumors that Apple's (NASDAQ: AAPL) management is considering dumping Intel as its Mac chip supplier. While Apple's Mac lineup is a minority portion of the overall PC market, it would be a tremendous blow to Intel if -- on top of being crushed in the mobile space -- it is losing competitiveness in its bread-and-butter market.
Microsoft (NASDAQ: MSFT) is set to release a "pro" version of its 10-inch Surface tablet, one that will include an Intel chip. That version of the Surface will be able to run any standard Windows application, which may make it attractive to power users.
Still, it will be a bit heavy compared to most other tablets, and thicker as well. Casual users who are looking for complete portability, then, may be turned off by the device.
Shares of Intel traded near $19 on Friday.
Posted-In: News Rumors Management Tech Trading Ideas Best of Benzinga
View Comments and Join the Discussion!