Euro Steady as a Deal for Greece Looks Likely on Monday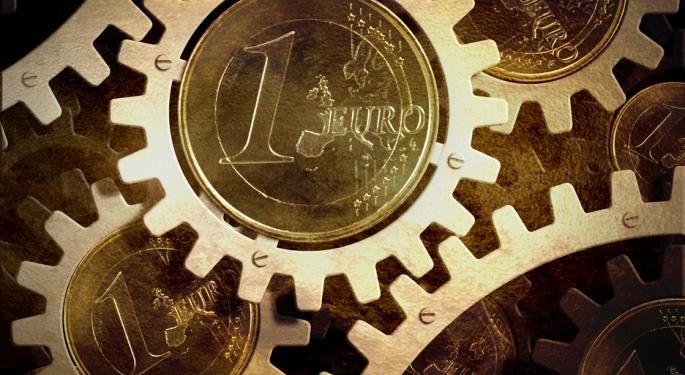 The euro held steady above $1.28 on Friday morning as investors wait for a final meeting of European Union finance ministers and Director of the International Monetary Fund Christine Lagarde set to take place on Monday. The meeting will put an end to the speculation about whether or not Greece will receive its next installment of financial aid and what the new bailout terms will be.
After meeting several times about the matter, the finance officials were unable to come to an agreement about the best course of action for both Greece and the rest of its EU peers. Lagarde has voiced her concern about the EU finance ministers' decision to allow Greece two extra years to cut its debt to 120 percent of GDP. An analysis of the country's finances showed that there would be no way to close the gap between its current debt ratio and its 120 target by 2020, the original target date, without more help from the EU. However, to CNBC reported that Lagarde and the finance ministers may have reached a viable agreement. According to a senior Greek government official who chose to remain anonymous, Lagarde and the ministers have discussed compromising on the debt target by keeping the date the same, but raising the target debt ratio to 124 percent.
The official also said that the talks have resulted in a plan to lower Greece's debt ratio to 130 percent of GDP by 2020 without any further aid from its EU peers. However the gap between 130 percent and 124 percent has been optimistically estimated at around 10 billion euros, and filling it would mean EU countries taking additional measures to help, which they have been resistant against.
If these rumors are true, Monday's meeting will focus on how to fill that 10 billion dollar gap without upsetting the delicate balance of economies within the eurozone. Options include writing off some of Greece's debt to creditor countries and lowering interest rates on already extended loans; both of which will be heavily debated by the creditor countries they will affect.
Posted-In: News Commodities Forex Global Markets Best of Benzinga
View Comments and Join the Discussion!